Thanks for joining us at MOVE.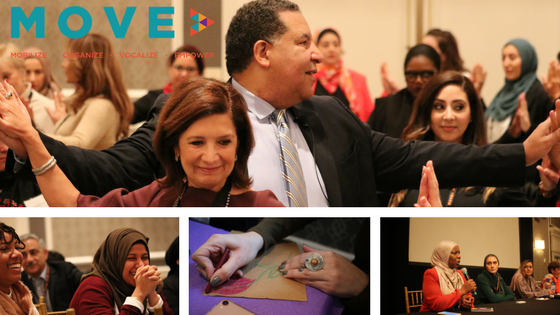 MOVE (Mobilize, Organize, Vocalize, Empower), a first-of-its-kind event that took place in Dearborn, Michigan on November 16-18.  MOVE, hosted by ACCESS and its three national institutions, brought together over 500 changemakers and key allies from all corners of the country to explore intersectionality in a safe environment, have critical conversations about a wide range of issues that impact Arab Americans, and build stronger relationships with other marginalized communities.
Check out these highlights. 
See more. 
For the complete MOVE 2017 photo album, click here. 
Share your feedback.