Detailed Schedule
Conference sessions and activities will take place at the Henry hotel unless otherwise noted in the session description. Session details can be found in each session description by clicking the plus sign next to the title. To see MOVE 2017 highlights, click here. 
Thursday, November 7
Pre-Conference Activities – 5:30pm to 8:30pm
Welcome Reception
Please join us for our Thursday night welcome reception at the Arab American National Museum (AANM) in the Courtyard and ANNEX. The opening reception features Yemeni themed beverages and heavy appetizers, music and dancing, networking, and tours of the AANM. Transportation to and from the Henry Hotel and the AANM provided.
Tours: Docents will be stationed in the AANM so you may explore the exhibits and ask questions throughout the night. In addition, we also have a guided tour taking place at 6:30pm, featuring a special exhibit.
Featured Exhibit: Stories Never Told is a traveling exhibit featuring the creative productions of 24 Yemeni artists from across the globe with an emphasis on Yemen's crises and artistic renaissance. The exhibit has traveled to over 6 institutions in 2019 alone and reached over 600 people. Tackling issues of identity, the Muslim Ban, destruction, and refugees, it is an exhibit that evokes both emotion and power, with hopes of inspiring humanity to take action.
Live music: Sheeba Entertainment. Sheeba Entertainment is a live Yemeni Band. They showcase eclectic Yemeni/Arabic music.
Food vendors: Qahwah House, Al-Nawras, Shish Palace, Mocha Sweets, and Bisher Market.
Friday, November 8
Registration and Breakfast – 8:00am
Opening Remarks – 8:45am
Opening Plenary – 9:00am to 10:45am
The Future Now is Female
Despite centuries of barriers and setbacks, women in all fields – particularly women of color – have tenaciously worked their way to the frontlines of some of our nation's most notable and defining social movements, leading us closer to a more equitable and inclusive world. In this panel, you will hear motivational stories of relentless action, perseverance, and inspiring achievements, all from the strong Arab American women who have trailblazed their way through their respective industries and are shattering both stereotypes and glass ceilings.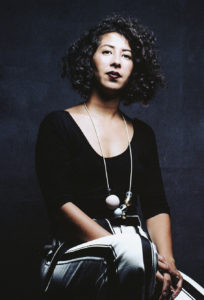 Assia Boundani is an Algerian-American filmmaker and journalist. She has reported for PRI, BBC, AlJazeera, VICE and CNN among others. Her debut short film about hijabi hair salons for HBO Documentary Films premiered at the 2018 Sundance Film Festival. Her award-winning directorial debut, THE FEELING OF BEING WATCHED a documentary investigating a decade of FBI surveillance in Assia's Muslim-American community, had its world premiere at the 2018 Tribeca Film Festival.
Assia was named one of Filmmaker Magazine's 2018 "25 New Faces of Independent Film," is currently a New America National Fellow and a fellow with the Co-Creation Studio at the MIT Open Documentary Lab, where she is iterating the AI fueled sequel to her film: the Inverse Surveillance Project. She has an M.A. in journalism from New York University and is an Algiers born, Arabic speaking, Chicago-native, currently based in southern California.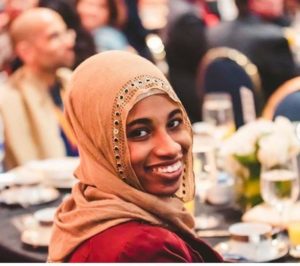 Isra Ibrahim is a Muslim Sudanese activist-organizer based in South Florida. She is the founder of "Solidarity Actions for Detained Somalis", an awareness campaign that organized protests and assisted with the legal team of detained Somali, migrant Muslims in 2017-18. Ibrahim is the media analyst and an associate editor for the Milestones publication. She has facilitated presentations on Islamophobia for the Florida International University (FIU) Medical School and University of Miami Law School covering public health access and anti-Muslim policies. She also works as an advisor for the Students for Justice in Palestine (SJP) chapter at FIU. Ibrahim is a recipient of the 2018-19 Young People For (YP4) National Fellowship and FIU's 2019 MLK peace award. Currently, her interest and organizing is grounded in Pan-Africanist and anti-colonial Islamist politics.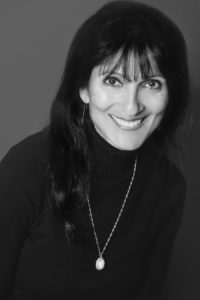 Dr. Manal Fakhoury is the President and CEO of Fakhoury Leadership International. With over 30 years of non-profit and leadership experience, she serves on many community and national boards. She is past Chairwoman of Chamber of Commerce and has served in many top leadership positions. Currently: YMCA Executive Board, AHA , Rotary Member, Islamic Network Group (ING) Trustee, Arab American Community Center (AACC) board, IFPB Board, Suntrust Bank board of directors, Toastmasters International, Founder and President of Ollin Women International, curator for TEDxOcala and Gavel Club Counselor for the Florida Department of Corrections (FDOC). Graduate of Leadership Florida. Manal has brought innovative personal development programs to the FDOC.Read More
Manal is also a consultant pharmacist, inspirational speaker, coach, trainer, TEDx speaker, and mentor. Manal earned her undergraduate, and doctorate from the University of Southern California, and MBA from Webster University.
Manal has been recognized with many professional and community awards including Person of the Year, Business Women of the Year, Communicator or the Year, Volunteer of the Year, Webster's Distinguished Alumni Award, and many others. Manal was honored to participate in the Climb of Hope and summit Mt. Kilimanjaro in January 2014.
She is a strong advocate of personal development and social justice. Manal brings a very strong background in community service, leadership and fundraising. She enjoys traveling, exercising, advocating for peace, and lifting up people. She is most proud of her husband, Dr. Riadh Fakhoury, a chiropractic physician, and their five wonderful children.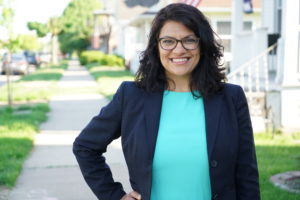 Rashida Tlaib is a well-known progressive warrior and, in her own words, "a mother working for justice for all." Her two young sons are at the root of her unwavering passion to help change lives for the better. Rashida made history in 2008 by becoming the first Muslim woman to serve in the Michigan Legislature. She is beloved by residents for the transformative constituent services she provided, and for successfully fighting the billionaires and corporations that tried to pollute her district. When families get to know Rashida, they have no doubt that she will work tirelessly to knock down barriers for change, either by policy or action, she will roll up her sleeves to make sure her residents are cared for, no matter how big the challenge.Read More
When billionaire slumlord Matty Moroun refused to follow the law and get polluting semi-trucks off neighborhood streets, Rashida organized residents with the We Have A Right To Breathe campaign and forced Moroun to fulfill his obligations to protecting public health. When large piles of black dust started showing up on the Detroit riverfront and blowing into homes and parks, and the Michigan Department of Environmental Quality told residents everything was fine, Rashida collected samples and got the substance tested herself – exposing the cancer-causing "petroleum coke" as a threat, and getting it removed.
As an attorney at the Sugar Law Center for Economic and Social Justice, Rashida took the movement to the courts, fighting racist emergency managers, abusive state agencies, and leading the fight for community benefits agreements that promote equitable development. Rashida knows that effective advocacy requires an all-out approach, fighting in the community, in the legislature, and in the courts every day against injustice and inequality, so that every single person in this country has a chance to thrive. She is the oldest of 14 children, born and raised in Detroit, the proud daughter of Palestinian immigrant parents. She is currently the Congresswoman for Michigan's 13th Congressional District, which includes the city of Detroit and many surrounding communities, where she serves on the Financial Services and Government and Oversight Committees.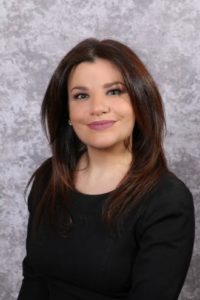 Rana Abbas Taylor (Moderator) is the Director of Communications and Marketing at ACCESS. She joined ACCESS in 2013 and has 20 years of community service and communications experience, with a special focus on social justice and women's rights. In her capacity, she oversees all internal and external communications for ACCESS and is the agency's official spokesperson. Prior to her work with ACCESS, she served as the Director of Corporate Communications for a government contractor in Washington, DC. She was also the Deputy Director of the American-Arab Anti-Discrimination Committee's (ADC) Michigan Office, from 2000-2008. She is a Graduate of "High Distinction" from the University of Michigan-Dearborn and a graduate of the Institute on Political Journalism at Georgetown University in Washington, DC.
Session tags: art, activism, philanthropy, capacity building, research, empowering women, civic engagement, immigrant and refugee support, identity, narrative and storytelling
Location: Presidential Ballroom
Breakout Session 1 – 11:00am to 12:15pm
Women Empowering Women: A Support Space for the Leading Women of the Nonprofit World
It is no secret that women are underrepresented in executive and leadership positions, especially in the nonprofit sector. When women (finally) find themselves in positions of leadership, they often also find increased scrutiny and disrespect from male counterparts and board members, and feelings of being undervalued and ignored. Before we talk about solutions, we first need to talk. This session offers an open, safe space for women to have honest, even vulnerable, discussions about their experiences as nonprofit leaders and how to fight back against normalized workplace misogyny.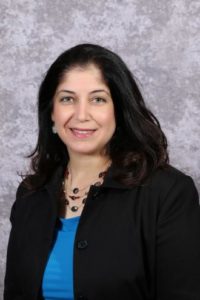 Wisam Qasem Fakhoury is the Chief Financial Officer at ACCESS, where her expertise in accounting principles and her meticulous eye for detail have contributed to the growth of ACCESS into the largest Arab American human services nonprofit organization in the United States. A wife and mother of three boys, Fakhoury also keeps busy with community service. She sits on the Finance Committee of Mosaic Youth Theatre in Detroit. In addition, she is a founding member of the Suad Alie and Friends Fundraiser Committee for Ovarian Cancer. Since 2005, the committee has raised more than $50,000 for Karmanos Cancer Institute in honor of the late Suad Alie, through a major annual event to benefit cancer research. Finally, she serves on the board of the Juvenile Diabetes Research Foundation (JDRF), the leading global organization funding Type 1 diabetes research.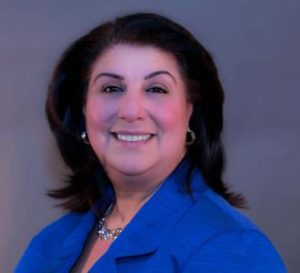 Brigitte Fawaz-Anouti is the Director of the Social Services Department Main & Special Projects at ACCESS, where she works diligently to develop and implement vital programs to effectively meet the needs of the community at large. In addition, she leads logistical planning for many of the ACCESS major events, such as the annual ACCESS Anniversary Dinner, which draws more than 2,500 attendees, ACCESS Legislative Day, grand openings/ribbon cutting events, and more. In addition to her work at ACCESS, Fawaz-Anouti actively serves on the Michigan Hospice Southeastern Regional Advisory Board, DTE Community Advisory Council, and the boards of Village Community Credit Union and Dearborn Symphony Orchestra. She is a former board member of the State of Michigan and the Wayne County Department of Social Services, as well as the Michigan Quality Community Care Council (QC3).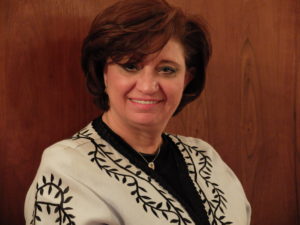 Nahla Kayali is an advocate and a leader who inspires, elevates, and empowers underserved individuals and families to ensure they have access to health and human services.  Arriving to the United States as a Palestinian refugee from Syria at the age of 16, married and only having finished the 9th grade, Kayali founded Access California Services (AccessCal) in 1998, a culturally and linguistically competent health and human services non-profit organization in Anaheim dedicated to empowering underserved populations, with a focus on Arab American & Muslim American communities. Kayali serves on multiple boards, including the advisory board for the National Network of Arab American Communities (NNAAC) and the board of directors for Arab American Institute (AAI). She received the "Champion of Change" award from the White House in 2014.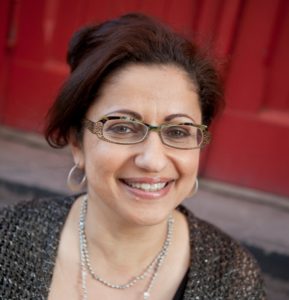 Hazami Sayed grew up in the Arab region and came to the U.S. to pursue higher education. She began Al-Bustan Seeds of Culture in 2002 with the launch of a language and cultural day camp, which grew out of a desire to develop a supportive environment to learn the Arabic language and be immersed in Arab arts and culture. Sayed has worked in the fields of architecture and urban development in Philadelphia and New York City, focusing on community development and affordable urban housing. She is also a photographer and has exhibited her work in Philadelphia. She received her Bachelor of Arts in Economics from Stanford University and Master of Architecture from Columbia University. Sayed is a recipient of the Leeway Foundation's Transformation Award given to Philadelphia-area women artists committed to art-making for social change.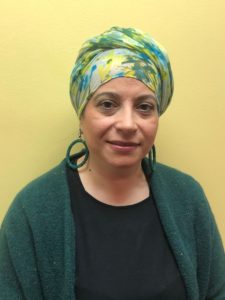 Itedal Shalabi is the Co-Founder and Executive Director of Arab American Family Services, one of the leading social service organizations in the Southwest Chicago suburbs established to serve and advocate for Arab Americans within the Chicagoland area. Shalabi is responsible for all operational aspects of the organization, including overall supervision of the organization's programmatic, management and administrative functions. Shalabi is a recognized trainer locally, nationally and internationally on issues impacting women and children and has been acknowledged for her leadership and dedication to the agency and community. She sits on several boards and committees as part of a strategic effort to build bridges of communication and resources between Arab/Muslim and mainstream organizations, institutions and governmental agencies.
Nadia El-Zein Tonova (Facilitator) serves as the Director of National Partnerships for ACCESS, where she works to expand their national impact and programming by strengthening partnerships with key foundations and nonprofit organizations. Prior to serving in this role, she was the Director of the National Network for Arab American Communities for seven years, where she created and launched the campaign to TAKE ON HATE, an unprecedented national grassroots campaign to challenge prejudice and bias facing Arab and Muslim Americans. Tonova has led a variety of policy advocacy and grassroots campaigns on immigrant rights, civil liberties and human rights, and civic engagement issues. She continues to offer technical assistance to organizations across the country in these areas.

Session tags: capacity building, empowering women, identity, human services
Location: The Gallery
Detroit: Working Towards Equitable Revival
There's a wealth of knowledge to be learned from people who have worked tirelessly to advocate for Detroiters during the economic downturn and subsequent upturn. This session will touch on the inspiring stories of those working to ensure that Detroit's revival does not come at the cost of displacing the generations that have paved the way and built the city of Detroit. Join us in hearing from those who are working towards equitable and sustainable solutions in Detroit.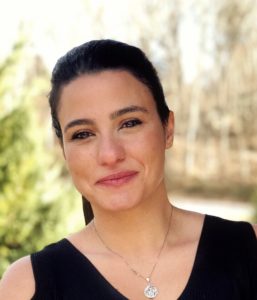 Sirene Abou-Chakra (Deputy Chief Development Officer, City of Detroit) serves as Director of Development and leads the development and fundraising of Mayor Mike Duggan's top priorities with public, philanthropic and corporate investment. A Michigan native and University of Michigan alum, Abou-Chakra served for ten years as a Manager and Account Executive at Google, working internationally on media strategy, messaging and fundraising for election campaigns the company advised on, as well as leading groundbreaking digital strategies across the Google and YouTube platforms to creatively amass grassroots donors. She also served as Google's liaison to Detroit and in 2017 as a leader in Google's Global Customer Care team. While at the University of Michigan, Abou-Chakra co-founded "Doors of Opportunity," a nonprofit that works to increase the enrollment of Arab students at top universities.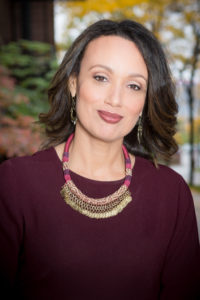 Tonya Allen is the president & CEO of The Skillman Foundation. Her two-decade-long career has centered on pursuing, executing and investing in ideas that improve her hometown of Detroit and increase opportunities for its people, particularly its children, who live in under-resourced communities. Allen has been instrumental in many successful philanthropic, government and community initiatives, including: the 10-year, $120-million Good Neighborhoods Initiative, which increased graduation rates by 25 percent, youth programming by 40 percent, and reduced child victimization by 47 percent; the creation and expansion of Grow Detroit's Young Talent, which increased summer jobs for youth from 2,500 to 8,200 paid positions; co-chairing the Coalition for the Future of Detroit Schoolchildren, which successfully advocated for $667 million for the Detroit Public Schools Community District, return of an elected school board, and more charter accountability; and serving the boys and men of color field as chair for Campaign for Black Male Achievement and co-chair for My Brother's Keeper Detroit and Executives' Alliance for Boys and Men of Color.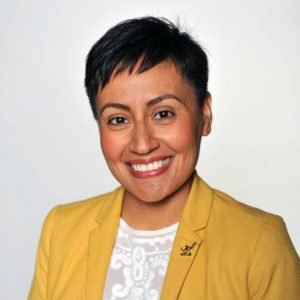 Raquel Castañeda-López, a lifelong Detroiter, made history in November 2013 by becoming the first Latina elected to the Detroit City Council. A social worker by trade, Castañeda-López has over ten years of experience in the non-profit sector and is committed to working toward social justice to improve the quality of life for all Detroiters. She developed a strong resident service program through grassroots organizing and a mobile office, helping residents and businesses cut through the "red tape" in order to access services and resources. Castañeda-López is working to ensure Detroiters have a voice on City Council championing policies that promote access, inclusivity and equity.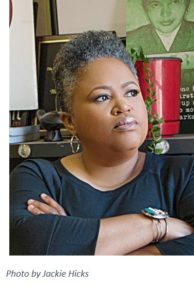 Monica Lewis-Patrick is a mother, educator, entrepreneur and human rights activist/advocate. She is co-founder of We the People of Detroit and has served as Director of Community Outreach & Engagement since 2009. She is an active member of the People's Water Board Coalition, US Human Rights Network, Inter-American Commission on Human Rights (IACHR) and HOW (Healing Our Waters)/Equity Advisory Council, among other organizations dedicated to clean water initiatives. As a former Lead Legislative Policy Analyst, Lewis-Patrick has authored legislation, conducted research and delivered constituency services to tens of thousands of city residents. She attended the historic Bennett College, and is a graduate of East Tennessee State University where she earned a Bachelor of General Studies degree in Social Work and Sociology, a Masters of Arts of Liberal Studies degree with a concentration in Criminal Justice/Sociology and Public Management and was a Ron McNair Scholar.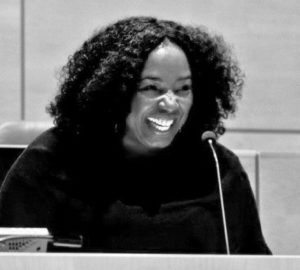 Barbara Jones (moderator) is a lifelong Detroiter, community activist, organizer, youth-violence prevention advocate and gun violence victim survivor who specializes in leadership roles such as a trainer/facilitator in conflict and dispute resolution, alternative dispute resolution, restorative justice and victim/offender reconciliation dialogues. She serves as the Community Dispute Resolution Specialist and Faculty Instructor for the Center for Peace and Conflict Studies Program at Wayne State University (WSU). Jones also serves as the Program Director for the Ralph Bunche Summer Institute, a program at the Center for Peace and Conflict Studies at WSU that delivers expertise training in a higher learning academic setting. This program provides high school youth development services that focus on civic engagement, conflict resolution intervention, violence prevention, bullying, diversity, civil rights, race relations, negotiation, leadership, international affairs, diplomacy, social justice and crucial life skills that teach students to individually and collectively foster peace within their own schools and communities. She mentors and advocates for the youth in Detroit and in the metro Detroit area in schools, as well as with community organizations. Jones has a B.S. in Mass Communications from Rochester College.
Session tags: activism, civic engagement,  economic empowerment, philanthropy
Location: Plaza Ballroom A
Time, Talent, and Treasure: Elevating Your Voice Through Giving
If it hasn't been made clear by now, your voice, your presence and your contributions are a necessary part of our future. No matter the method, size, or frequency of your giving, your generosity has the potential to make a positive impact on our world. Hear from a panel of inspirational Arab Americans as they share stories of supporting causes they care about, utilizing unique giving methods, and leveraging community support to elevate Arab American voices and make a greater impact.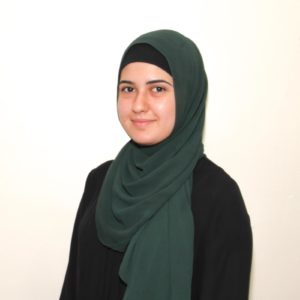 Mariam Bezih recently graduated from Wayne State University with a Bachelor's in Public Health. During her time there, she served as President of Fresh Start, a student organization dedicated to getting community members back on their feet. Fresh Start's most recent accomplishment includes helping an immigrant family resettle in Dearborn, Michigan. Bezih is currently working with the Teen Grantmaking Initiative to help teenagers develop skills and engage in philanthropic work that will ultimately help our community.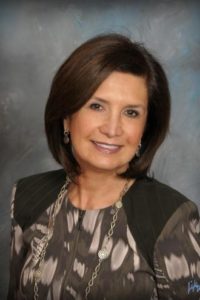 Rasha Demashkieh received her formal education in Damascus, Syria. After moving to the United States, she graduated with a bachelor's degree in pharmacy from Wayne State University. Demashkieh currently works at CVS Health in Port Huron and serves as the cochair of the Civil Rights Commission. Over the years, she has volunteered and fundraised for many organizations: the National Arab American Medical Association, the Ibn Sina fund to benefit medical students at Wayne State University and the American Heart Association, to name a few. Demashkieh is also very involved in her adopted community of Port Huron, where she sits on the board of several organizations; she was eventually elected as trustee of the Port Huron Area School District Board of Education, where she served for 13 years. She became involved with the Arab American National Museum at its inception and joined the Friends of the Museum. She then joined the board of the Arab Community Center for Economic and Social Services (ACCESS) and the Center for Arab American Philanthropy (CAAP) and has since been the ACCESS Board President. She was appointed by Governor Snyder to the Civil Rights Commission in 2011 and reappointed in 2015.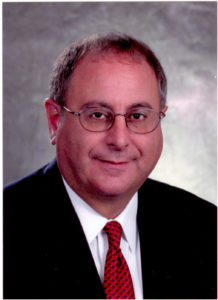 George R. Salem established the Law Offices of George R. Salem, PLLC and is a Strategic Advisor with DLA Piper, focusing on assisting in the development of DLA Piper's Middle East and the US Department of Labor practices. Prior to this, Salem served as the Solicitor of Labor and has negotiated some of the most significant settlements in the field of labor law. He has also enforced more than 130 laws that regulate the national workplace, such as guaranteeing minimum wage, ensuring occupational safety and health pursuant and maintaining pensions security. He is active in several professional associations and was named by The National Law Journal as one of the top 26 labor lawyers in the United States and is a member of the Council on Foreign Relations. Salem co-founded the Arab American Institute and currently serves as its chairman, and serves as treasurer of United Palestinian Appeal, Inc. He is a former President of the National Association of Arab Americans and has served on the Board of Directors of the American-Arab Anti-Discrimination Committee. In 2003, Salem was named to the U.S. Advisory Commission on Public Diplomacy's Advisory Group on Public Diplomacy in the Arab and Muslim World, which was assembled at the request of Congress to study the State Department's public diplomacy efforts in these regions. He served as a member of the board of directors of the Overseas Private Investment Corporation and as chairman of the Tripartite Advisory Panel on International Labor Standards, the legal arm of the President's Committee on the International Labor Organization. In 1992, Salem received the Ellis Island Medal of Honor.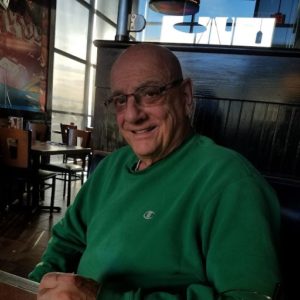 Dr. Philip Kayal is a leading American scholar on the immigration and assimilation experiences of Arab Americans, most particularly those from Syria and Lebanon. Dr. Kayal has published numerous works and articles dedicated to immigration and the Arab American experience. In addition, as an individual who has made his studies dedicated to Arab Americans, he was asked to help curate an exhibit on Arab New York at the Museum of the City of New York and assisted in creating a widely praised exhibit. His contributions to preserving the Arab legacy are not only limited to his academic and professional contributions; in partnership with his family, Dr. Kayal has also published "A Taste of Syria"- a collection of authentic Aleppian recipes that his family brought with Syria. Dr. Kayal's passion for accurate representation of Arab Americans is translated through his philanthropic efforts: Seeing the misrepresentation and the lack of factual information on the Arab American community, Dr. Kayal established the Dr. Philip M. Kayal Fund for Arab American Research at the Center for Arab American Philanthropy (CAAP). Professor Emeritus Kayal teaches courses in the Sociology of Religion, Knowledge and Intergroup Relations at Seton Hall University in So. Orange, New Jersey where he previously served as chair of the department.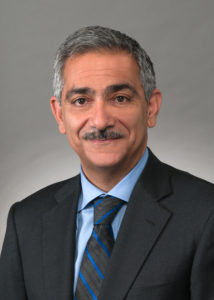 Hussien Shousher (Moderator) is the CEO of GEM, Inc., an industrial engineering firm and a division of the Rudolph/Libbe Group. He earned a B.S. in civil engineering from the University of Toledo in 1981. Hussien and his family are very active in many initiatives, including Propel, that serve people abroad and in their local community.
Session tags: philanthropy, empowering youth, empowering women, narrative and storytelling
Location: Plaza Ballroom B
Friday Lunch Plenary – 12:15pm
Our Next MOVE: Your Voice, Our Future
Award-winning author, journalist, professor, tireless activist and organizer, and host of BET Network's highly popular series "Black Coffee," Dr. Marc Lamont Hill's life's work embodies the very theme of this summit, Your Voice, Our Future. In this highly anticipated keynote address, Dr. Hill will address the importance of collective power and the many ways in which we can galvanize ourselves and our communities to build a future we want to live in and we can be proud of.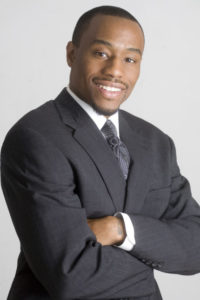 DR. MARC LAMONT HILL is one of the leading intellectual voices in the country, and was named one of America's 100 most influential Black leaders by Ebony Magazine. He is currently the host of BET News and host of BET Network's highly popular series "Black Coffee", and former political contributor for CNN. An award-winning journalist and author, Dr. Hill has received numerous prestigious awards from the National Association of Black Journalists, GLAAD, and the International Academy of Digital Arts and Sciences. Dr. Hill is the Steve Charles Professor of Media, Cities, and Solutions at Temple University. Prior to that, he held positions at Columbia University and Morehouse College.
Since his days as a youth in Philadelphia, Dr. Hill has been a social justice activist and organizer. He is a founding board member of My5th, a non-profit organization devoted to educating youth about their legal rights and responsibilities, and works closely with the ACLU Drug Reform Project, focusing on drug informant policy. Over the past few years, he has actively worked on campaigns to end the death penalty and to release numerous political prisoners. Read More
Trained as an anthropologist of education, Dr. Hill holds a Ph.D. (with distinction) from the University of Pennsylvania where his research focuses on the intersections between culture, politics, and education in the United States and the Middle East. Dr. Hill is the Steve Charles Professor of Media, Cities, and Solutions at Temple University, and held positions at Columbia University and Morehouse College prior.
Dr. Hill is the author or co-author of four books: the award-winning Beats, Rhymes, and Classroom Life: Hip-Hop Pedagogy and the Politics of Identity; The Classroom and the Cell: Conversations on Black life in America; the New York Times bestseller Nobody: Casualties of America's War on The Vulnerable from Ferguson to Flint and Beyond; and Gentrifier. He has also published two edited books: Media, Learning, and Sites of Possibility; and Schooling Hip-Hop: New Directions in Hip-Hop Based Education.
---
KEYNOTE PERFORMANCE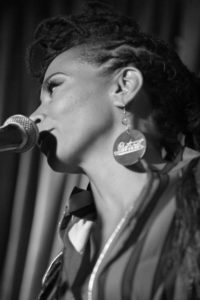 We are happy to announce our keynote performance, jessica Care moore, who will be giving a spoken word performance following the address. jessica Care moore is the CEO of Moore Black Press, Executive Producer of Black WOMEN Rock! and founder of the literacy-driven Jess Care Moore Foundation. An internationally renowned poet, playwright, performance artist and live arts producer, she is the 2019 and 2017 Knight Arts Winner, the 2018 Joyce Award recipient, NAACP Great Expectations Awardee and 2013 Alain Locke Award Recipient from the Detroit Institute of Arts. Moore is the author of The Words Don't Fit in My Mouth, The Alphabet Verses The Ghetto, God is Not an American, Sunlight Through Bullet Holes and a Techno Choreopoem, Salt City. Her fifth book, We Want Our Bodies Back, releases in February 2020 by Harper Collins. Her poetry has been heard on stages like Carnegie Hall, Lincoln Center and the London Institute of Contemporary Arts, and she has graced the cover of national and international publications such as The New York Times and The Huffington Post. Her work and passion lie in telling the stories of her community and using her voice to influence change. She currently resides in Detroit, Michigan.
Session tags: activist, philanthropy, research, civic engagement, immigrant and refugee support, identity
Location: Presidential Ballroom
Breakout Session 2 – 2:15pm to 3:30pm
Refugees in the United States: A Community Approach to Supporting New Americans
The systems that are currently in place to support refugees and asylum seekers are nowhere near ideal. In fact, seeking refuge in the U.S. comes with insurmountable barriers and difficulties. However, we cannot allow this harsh reality to deter our efforts. There are many ways for us to effectively support families as they settle into life in the U.S. This session will cover the current state of refugees in our country and discuss several community-based approaches to supporting and welcoming new Americans as they begin to build promising futures for themselves and their children.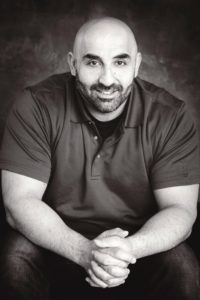 Amad Alzayat is the son of Lebanese immigrants whose generosity and love instilled in him the importance of giving back. In addition to his professional role as a police officer, Alzayat is the founder of the Amity Foundation, which is dedicated to helping individuals in the community obtain basic necessities.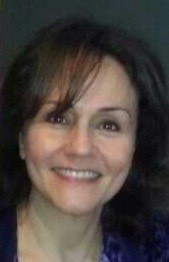 Samar Khatib Salman is a Palestinian woman who moved to the United States from Kuwait in 1990 after the Gulf War. She received a Bachelor of Science in Chemical Engineering from the University of Illinois (Urbana-Champaign), and was formerly a math instructor at Kalamazoo Valley Community College (KVCC) for 13 years. In the community, Salman has spent time volunteering in several capacities, such as a liaison for the Public Schools System and Refugee Families, serving on the Neighbor Grant Review Committee for the Kalamazoo Community Foundation and at the American Red Cross.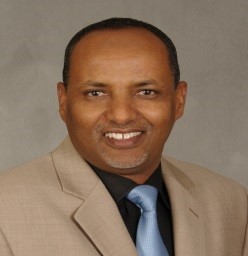 Ahmed Sahid is the founder and President/CEO of Somali Family Service of San Diego (SFS). SFS is a community-based social service non-profit organization that is dedicated to improving the lives of refugees and immigrant families in San Diego County. Sahid has cultivated and continues to strengthen partnerships and collaborations with local and national organizations such as the Arab Community Center for Economic and Social Services (ACCESS) and the National Network for Arab American Communities (NNAAC) to serve and actively advocate for refugees and immigrants in the areas of health/wellness, refugee integration, economic development, youth leadership and civic engagement. Additionally, he has served on numerous local, state and national boards, including the San Diego Law Enforcement Roundtable, San Diego Muslim Leadership Council, San Diego Refugee Forum, National Network of Arab American Communities Advisory Board and The California State Advisory Committee for Refugees. Sahid also received numerous awards including LEAD San Diego's Community Spotlight Award, 10 News Leadership Award, Molina Healthcare Community Champions Award, the KPBS Local Hero of the Year Award, San Diego Business Journal Most Admired CEO Finalist and Neighborhood First – Making it Happen Merit Award for youth empowerment and gang prevention. He was recognized by the White House for his dedication to the refugee community and for implementing best practices for community engagement.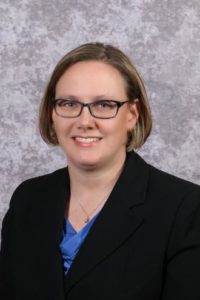 Jamie Kim (Moderator) is the Director of Innovative Programs at ACCESS, where she leads the implementation of new programs and initiatives that build the leadership of young Arab Americans and improve the standing of Arab Americans in American society. She began her career at ACCESS in 2002 as an AmeriCorps Program Coordinator with NNAAC, and was promoted to AmeriCorps Director in 2005. In 2007, Kim was appointed to lead the development of the Center for Arab American Philanthropy (CAAP), one of ACCESS' three national institutions. After a brief absence from ACCESS in 2010, she returned to the organization in 2011 as an advisor to executive leadership on strategic direction for CAAP and NNAAC. In 2013, Kim became ACCESS' National Programming Strategist, during which she led the strategic planning process for the organization and the implementation of national strategies under the strategic plan.
Session tags: activism, philanthropy, immigrant and refugee support, human services
Location: Plaza Ballroom A
Palestine in the U.S.: This Generation's Anti-Apartheid Movement
The current state of affairs for Palestinian advocacy in the U.S. is a gamble; many organizers and students advocating for Palestinian rights are faced with suppression and backlash. This session discusses our right to support justice in Palestine by using and protecting our voices in the process, while also highlighting and learning from the movements before us, and the dynamic solidarity from the Movement for Black Lives.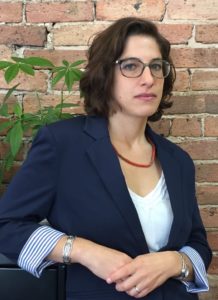 Dima Khalidi is the Founder and Director of Palestine Legal and Cooperating Counsel with the Center for Constitutional Rights (CCR). She oversees Palestine Legal's array of legal and advocacy work to protect individuals speaking out for Palestinian freedom from attacks on their civil and constitutional rights. Prior to founding Palestine Legal in 2012, Khalidi was a cooperating attorney with CCR where she worked to advocate for the rights of Palestinians. Khalidi has a Juris Doctorate from DePaul University College of Law, an MA in International and Comparative Legal Studies from the University of London – SOAS and a BA in History and Near Eastern Studies from the University of Michigan. Her advocacy for Palestinian rights has appeared in media outlets such as The New York Times, The Washington Post, The Hill, Democracy Now!, The Nation, Al Jazeera, The Huffington Post, In These Times, New Jersey's The Star-Ledger and NPR, among others.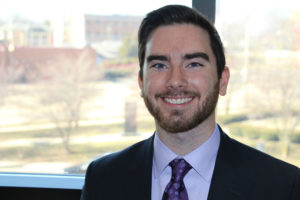 Devin Bathish is the Executive Director of the Arab American Heritage Council (AAHC) in Flint, MI. Bathish directs the AAHC's four primary functions: preserving & celebrating Arab culture and heritage, promoting understanding of Arab identity, uniting the Greater Flint Arab community, and providing immigration and translation assistance. Before assuming the role as Executive Director in 2017, Bathish attended the University of Michigan where he served on Central Student Government working to create better representation for Middle Eastern & North African students, and was a major Palestine activist involved with Students for Freedom and Equality (SAFE), the Students for Justice in Palestine chapter at the University of Michigan. With SAFE, Bathish helped lead multiple divestment campaigns, direct action protests, speaking engagements, teach-ins, and workshops on Palestine.
Chance Zurub is a Black-Palestinian, first-year law student, based out of Cleveland, Ohio. Zurub is a recent graduate from Kent State University, serving as president of the Students for Justice in Palestine chapter. During his time at Kent State, he worked to facilitate workshops, speak in protests, and educate the greater Northeast Ohio community on Palestine. Currently, Chance is a member of the Palestinian Youth Movement, a transnational, independent grassroots community-based movement of young Palestinians.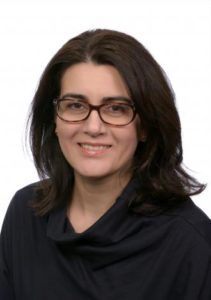 Diana Abouali (moderator) currently serves as the Director of the Arab American National Museum. Abouali has worked in the higher education and cultural heritage sectors in the United States, Palestine and Jordan. Growing up in Kuwait, she moved to the U.S. in 1989 to study at Wellesley College, and graduated in 1993 with a BA cum laude in Economics and History. She later received an MA in Middle Eastern Studies (1995) and a PhD in History and Middle Eastern Studies (2004) from Harvard University. From 2004 to 2012, she taught at Dartmouth College in the Department of Asian and Middle Eastern Languages and Literatures. Abouali sits on several boards and organizations focused on preserving and disseminating Arab cultural heritage.
Session tags: activism, empowering youth, identity
Location: Plaza Ballroom B
Creative Exchange: Artist & Presenter Share-Out
Calling all artists and arts presenting organizations! Participants will have the opportunity to share their work, works-in-progress, anticipated tours and presenting plans. Art forms of all kinds are encouraged, including dance, visual arts, theatre, film, music and more. Get inspired by creatives just like you while building a lasting and supportive community. Presenters will have up to five minutes to share. Sign-up is required for presenters (spots are limited and are first come, first served), but all artists and art enthusiasts are encouraged to attend. Sign up here.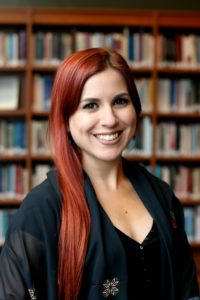 Kathryn Grabowski is the Curator of Public Programs at the Arab American National Museum. Grabowski is responsible for curating and implementing public programs, artist residencies and outreach for AANM. She holds a B.M. in Music Performance from New York University's Steinhardt School.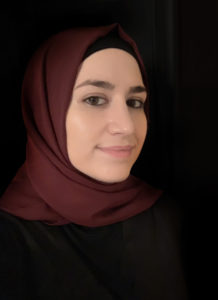 Ayah Krisht (Facilitator) is the Media Designer at the Arab American National Museum, where she develops and maintains all the print and digital visual communications of the Museum. She is also a co-founder of Maamoul Press, a multi-disciplinary small press/arts collective. She holds a B.F.A. in graphic design from the American University of Beirut.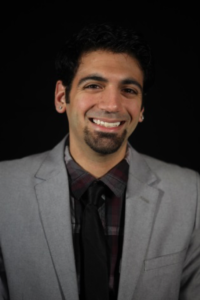 David Serio (Facilitator) is an Educator at AANM.  He holds an M.A. in Near Eastern Studies and Arabic from Wayne State University. David is the Curator of the Arab Film Festival and the volunteer coordinator. His responsibilities at AANM include conducting tours and presentations, managing the film program, and he helps in the planning and implementation of youth programs and cultural events.
Session tags: art, philanthropy, narrative and storytelling
Location: The Gallery
Breakout Session 3 – 3:45pm to 5:00pm
The State of Hate: Confronting White Supremacy
Dismantling white supremacy is no easy feat, but this session will equip you with the heart, the grit and the tools necessary for effectively combating issues of hate in our schools and our communities.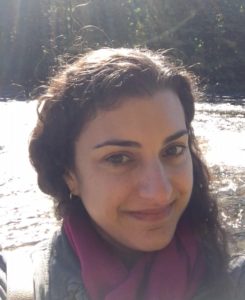 Jessica Acee is the Student Leadership Coordinator at St. Mary's Academy in Portland, OR. She develops leadership programs for the high school and is also a co-author of Confronting White Nationalism in Schools: a toolkit. Acee believes that high schools can engage students in the best of an inclusive and equitable democracy. Prior to joining St. Mary's Academy, Acee spent over a decade in independent school leadership in both Chicago and NYC. Jessica has been cited in numerous media outlets including the Washington Post, Oregon Public Broadcasting, the Guardian, In These Times and Al Jazeera America.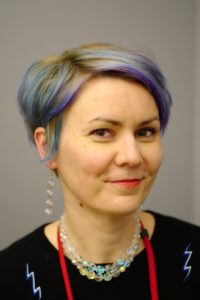 Nora Flanagan is a veteran high school English teacher in Chicago who has researched and organized against racism for decades. These efforts have included speaking to law enforcement and other government agencies, school administrations, faith groups, community groups, organizers and media outlets about the intersection of bigotry and youth culture. She recently co-authored Confronting White Nationalism in Schools, a toolkit designed to help schools thoughtfully and effectively respond to incidents of racial hostility and proactively strengthen school communities.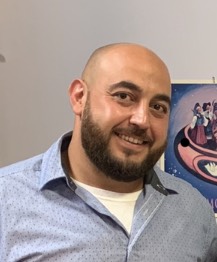 Bassem Kawar (Facilitator) is a community organizer from Chicago, and currently the National Coordinator for the Campaign to TAKE ON HATE, a project of the National Network for Arab American Communities, an institution of ACCESS. Kawar graduated with a Bachelor of Arts in Sociology from DePaul University, where he was a student organizer. He began his career as a community organizer with the Illinois Coalition for Immigrant and Refugee Rights (ICIRR) and the Arab American Action Network (AAAN), working predominantly in the Arab American and Arab immigrant communities of Chicago and its southwest suburbs. Over the past few years, Kawar worked on Jesus "Chuy" Garcia's historic Chicago mayoral campaign, and later moved to Detroit to organize with the American Federation of Teachers and the Detroit Federation of Teachers in the rank-and-file teachers' contract battle with the city.
Session tags: activism, empowering youth, civic engagement, immigrant and refugee support, identity
Location: Plaza Ballroom A
Counting the Community: Arab Americans and the U.S. Census
An accurate count of our community in the U.S. census results in necessary programming, funding and representation for the unique and critical needs of our community, but what happens when we aren't even listed as an option to be counted? Join this panel of experts who will give us a historical overview of the census and the fight for a Middle Eastern, North African (MENA) category. From a data and research standpoint, attendees will learn what this means for the community and where we can go from here.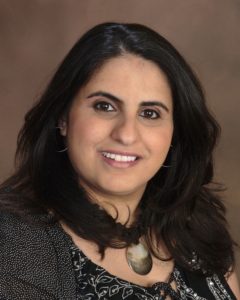 Germine Awad, Ph.D., is an associate professor and area chair of the Human Development, Culture and Learning Sciences Program in the Department of Educational Psychology at the University of Texas at Austin. She is also affiliated with the Counseling Psychology Program. She conducts research on the process of acculturation and ethnic identity formation for Arab Americans residing in the United States. More recently, she has collected data testing an experimental streamlined version of a Census race/ethnicity question with Middle Eastern/Arab Americans. Awad also studies the effect of discrimination on the Arab and African American community as well as predictors of prejudice toward Arab Americans, individuals of Middle Eastern descent, and other minority groups. She has published in the areas of racial and ethnic identity, affirmative action attitudes, and multicultural research methodology.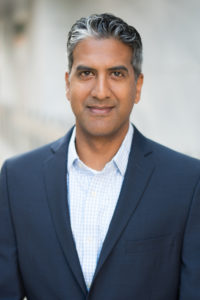 Iyanrick John is the Senior Policy Strategist for the Asian & Pacific Islander American Health Forum (APIAHF), a national health justice organization which influences policy, mobilizes communities and strengthens organizations to improve the health of Asian Americans, Native Hawaiians and Pacific Islanders living in the U.S. and its territories. In his role, he helps to guide the intermediate and long-term policy strategy for the organization and identify emerging issues and trends. Prior to working at APIAHF, John worked as a policy analyst for the Office of Minority Health and Health Disparities at the Maryland Department of Health. He also worked as a research consultant for the Loma Linda University School of Public Health, where he managed health-related research projects, performed statistical analysis, managed research databases and designed surveys and data collection tools. John has an MPH from the Loma Linda University School of Public Health and a JD from the University of Maryland School of Law. He enjoys running and traveling to new places with his wife and three children.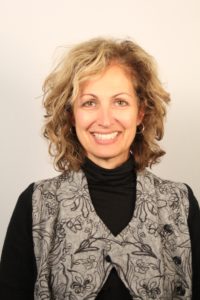 Kristine J. Ajrouch, PhD, is Professor of Sociology at Eastern Michigan University and Adjunct Research Professor at the Institute for Social Research at the University of Michigan. Her research has focused, for over twenty years, on Arab Americans beginning with ethnic identity formation among adolescent children of immigrants followed by the study of social relations, aging and health. Dr. Ajrouch's findings have been published in high-impact journals and have considerable significance to work being conducted by the U.S. Census, with whom she has been consulting for several years on the feasibility of including Middle East/North African as a separate category. Dr. Ajrouch is currently collaborating with a multi-disciplinary group of scholars as a member of the Arab Community Center for Economic and Social Services (ACCESS) Research Working Group to develop consensus on how to validly and reliably distinguish Arab Americans from the White/Caucasian racial group on surveys and forms used by various organizations and researchers.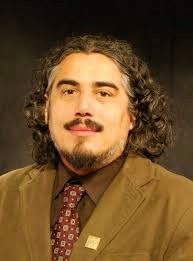 Roberto R. Ramirez is the Assistant Division Chief of the Special Population Statistics area, in Population Division. During the past 20 years, Ramirez's work at the Census Bureau included study of the Hispanic population and other minority ethnic and racial population groups, including the publication of several reports using data from the Current Population Survey, the American Community Survey, and the 2000 and 2010 censuses. In 2011, he presented Hispanic data research findings to the Congressional Hispanic Caucus from the 2010 Census and the American Community Survey. Ramirez has presented key Hispanic statistics on C-SPAN's "America by the Numbers" weekly program and has conducted numerous radio, TV, and newspaper interviews. Ramirez has received Bronze Medal Awards from the Census Bureau for his contributions in reviewing Hispanic data from both the 2000 and 2010 censuses. He was a key member of Census Bureau experts responsible for providing leadership and guidance for the 2015 National Content Test.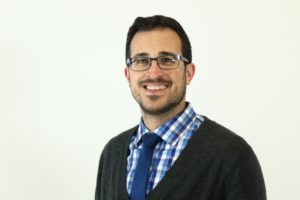 Matthew Jaber Stiffler is the Research and Content Manager at the Arab American National Museum in Dearborn, MI, where he works with Museum staff to accurately represent the diverse Arab American community through the Museum's collections, exhibits and educational programming. He also leads a national research initiative through ACCESS, the largest Arab American community non-profit in the country, to secure better data about the Arab American community. Stiffler received his PhD in American Culture from the University of Michigan in 2010, where he serves as a lecturer in Arab and Muslim American Studies. He is currently a board member and treasurer of the Arab American Studies Association and serves on the board of the Michigan Humanities Council.
Session tags: capacity building, human services, research, civic engagement
Location: The Gallery
Let's Catch Up: Update on Health & Education Policies Affecting Our Communities
For the past 48 years, we at ACCESS have been dedicated to advancing the work and resources available on healthcare and education in our communities. Hear the latest updates on these two major national policy priorities, and hear from our panel of experts as they discuss the importance of this critical work and how you can support these initiatives on the ground.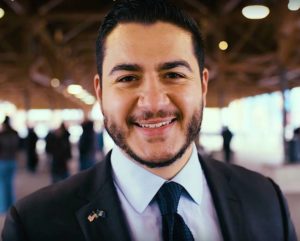 Dr. Abdul El-Sayed is a physician, epidemiologist, public health expert and progressive activist. He is the Chair at Southpaw Michigan, as well as a Senior Fellow at the Governing Institute. In 2018, El-Sayed ran for Governor of Michigan on an unapologetically progressive platform, advocating for universal healthcare, clean water for all, debt-free and tuition-free higher education, a pathway to 100% renewable energy and to rebuild the barrier between corporations and government. Prior, he served as Health Commissioner in the City of Detroit, was the youngest person to ever serve in this position and was responsible for the health and safety of over 670,000 Detroiters. He transformed the Detroit Health Department into a state and national leader in public health innovation and environmental justice, in one of the fastest municipal public health turnarounds in American history. El-Sayed holds a doctorate in Public Health from Oxford University, where he was a Rhodes Scholar, as well as a medical degree from Columbia University and an undergraduate degree from the University of Michigan. He is a professor at Columbia University's Department of Epidemiology and became an internationally recognized expert in health policy and health inequalities El-Sayed is also a Director of the Columbia University Systems Science Program and Global Research Analytics for Population Health, and was awarded "Public Official of the Year" by the Michigan League of Conservation Voters and "40 under 40" by Crain's Detroit Business. He is a native Michigander who was born and raised in metro Detroit.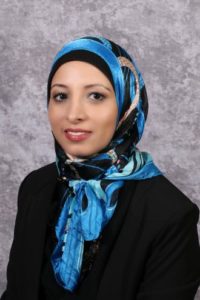 Anisa Sahoubah serves as director of the Youth and Education Department at ACCESS. Within this role, Sahoubah has helped develop and implement vital programming for the community, building bridges with various community agencies and key stakeholders to maximize impact, and has led efforts to secure millions of dollars in funding for these programs. Throughout her work, Sahoubah strives towards her vision of empowering youth and families with the knowledge, skills and experiences needed to become healthy, productive and self-sufficient members of their community. In addition to her role as director, she is also active in numerous civic, cultural and educational organizations. Sahoubah earned her bachelor's degree in Secondary Education and her teaching certification from Wayne State University, and a master's degree in Adult Instruction and Performance Technology from the University of Michigan.
Madiha Tariq is the Deputy Director at the ACCESS Community Health and Research Center in Dearborn, MI. She oversees patient care, health promotion and disease prevention programs including: substance abuse, tobacco cessation, HIV/STD prevention and care, maternal health, infant health, refugee health and wellness programs. As an advocate for the health rights of Arab Americans and other minorities, Madiha is at the forefront of Arab community-based research. In addition to managing the ACCESS Community Health and Research Center's biennial "International Conference on Health Issues in Arab Communities," Madiha has been part of several research projects to capture the health status of Arab Americans in Southeast Michigan. Research on Arab American populations in Michigan is challenging because Arabs are not a federally-classified minority population.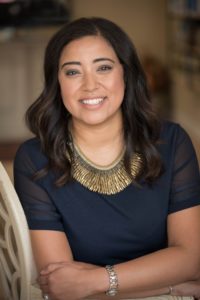 Brenda F. Abdelall (Moderator) is the Founder and President of Bridge Strategies LLC, a public policy and philanthropic consulting firm. The firm builds upon her deep experience in legislative and executive branch advocacy, as well as her experiences with the nonprofit sector. A lawyer by training, Abdelall started her career practicing law at Sidley LLP, where she was a member of the healthcare regulatory and public policy group. Passionate about advocating for the Arab and Muslim community, she has additionally served as the Director of nonprofits and charities. Abdelall graduated with both a BA and JD from the University of Michigan. She currently serves as Board Member for the Muslim Public Affairs Council (MPAC), Advisory Board Member of the Charity and Security Network (CSN) and is a member of the Arab American Institute's National Policy Council. Abdelall was recently appointed to the Virginia Advisory Committee to the U.S. Commission on Civil Rights.
Session tags: activism, capacity building, human services
Location: Plaza Ballroom B
From Small Business to Big Impact
The front doors of a small or large business could very well be the same doors that open up to long lasting social change for our communities. In this session you will hear from a wide-range of entrepreneurs that are following their dreams and creating opportunities for their communities in return. They will share tools and resources to empower us to bring our business ideas to life while shifting perceptions, building community and effectively impacting social change. Following the panel, the audience may sign up for an opportunity to meet for 30 minutes with one entrepreneur.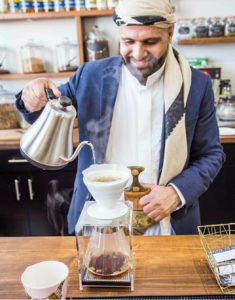 Ibrahim Alhasbani is the founder and owner Qahwah House, a Dearborn, MI-based coffee house with the sole purpose of providing the best quality coffee with no added preservatives, artificial additives, or flavors. Alhasbani was born and raised amidst coffee plants in Yemen, and has been roasting coffee at Qahwah house since its opening in 2018. In addition to his mission to provide customers with an exceptional coffee experience using high quality, premium organic coffee grown in Yemen, Alhasbani is also dedicated to giving back to the community by supporting children's education locally as well as in Yemen where his coffee is grown.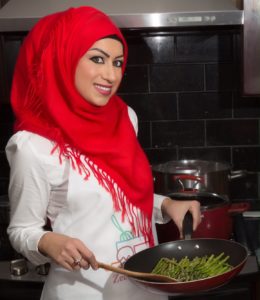 Zee Shami is the founder of ZeeTheCook (ZTC) Culinary Studio in Dearborn Heights where she uses her positive energy to empower and educate others on living healthier lifestyles. Shami and her team offer a wide range of services, including but not limited to: Corporate Team-Building Events, Hands-On Cooking Classes, Private Parties and Catering Services. Her passion for food and people has led the ZTC team into operating programs where diverse groups and ages come together as they learn how to communicate by cooking together, because if you can cook together, you can do ANYTHING together!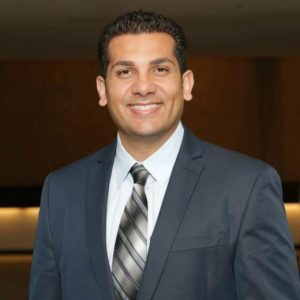 Rachid Elabed (Moderator) is passionate about business and social enterprise and has dedicated his life to using these talents to serve his community, uplift marginalized voices and build the capacity of community institutions. Since joining ACCESS in 2006, he has served the organization in several capacities and is currently serving as the Director of Business Operations and Facilities where he leverages relationships both inside and outside of the organization to streamline efficiencies, reduce costs and strengthen ACCESS' operational systems. He was recognized numerous times internally and externally for his roles as ACCESS' Advocacy & Civic Engagement Coordinator, as well as ACCESS' Community Engagement Manager, for his vital work of connecting communities and building ACCESS ACTS, a first-of-its-kind leadership development program for high school youth that builds skills through organizing and community service. In addition to his work at ACCESS, he is a small business owner and serves on the boards of Dearborn Goodfellows and Nonprofit Vote. He lives in Southeast Michigan with his wife and two daughters.
Session tags: art, activism, philanthropy, empowering youth, economic empowerment
Location: Presidential Ballroom
Friday Night Signature Event Opening Reception – 6:00pm to 8:00pm
Friday Night Signature Event Food and Fadwa Performance – 8:00pm to 10:00pm
Friday Night Signature Event
Our Friday night signature event features a reception – including a strolling dinner and beverages – and entertainment at the iconic Charles H. Wright Museum of African American History.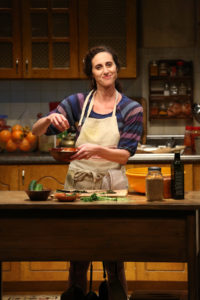 The featured entertainment will be a staged reading of Food and Fadwa in partnership with Mike Mosallam Productions.
By Lameece Issaq and Jacob Kader
Direction by Mike Mosallam
Meet Fadwa Faranesh, an unmarried Palestinian woman living in Bethlehem in the politically volatile West Bank. Known for her delectable cooking and deep-seated sense of duty to her family and aging father, our kitchen maven insists on continuing the preparations for the wedding of her younger sister, despite constraints of daily life under occupation. Originally produced in New York at New York Theater Workshop, the play examines a Palestinian family's fight to hold onto its home and culture, with its need to celebrate love, joy and hope. 

Lameece

 

Issaq

 reprises her role as Fadwa, which Variety called "stunning, and the warm heart of 

Food and Fadwa

, a bittersweet new play."
Saturday, November 9
Registration and Breakfast – 8:00am
Breakout Session 4 – 9:00am to 10:15am
Arab Americans Onstage and On-screen
Following MOVE's Friday Night Signature performance, join us for a live talkback and panel discussion with the director and cast members of Food and Fadwa.  Moderated by Dr. Diana Abouali, Arab American National Museum Director.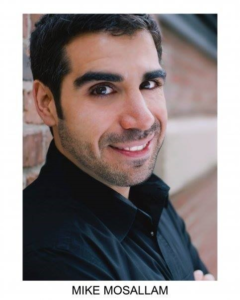 Mike Mosallam is a producer, director, and writer for the theatre, film and television. Through his production company, Mike Mosallam Productions (www.watchmmp.com), he and his team produced short films: "Breaking Fast" (Cannes Film Festival) and "Brothers" (10-time Jury & Audience Award Winner), both directed by Mike, along with the upcoming "Ubuntu." His feature film debut, "Breaking Fast" (based on the short), was completed in late 2019 and hopes to inspire film festival audiences worldwide. He is the creator and Co-Executive-Producer of the critically-acclaimed TLC series, "All-American Muslim." On the theatre side, Mike has produced and directed more than 100 theatrical productions from large-scale musicals, intimate cabaret settings, plays, concerts, and multi-media theatrical events.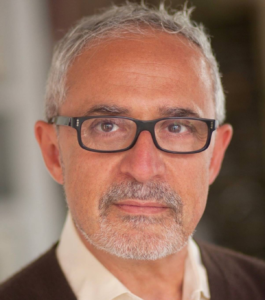 Anton Obeid is a NY-based tri-lingual (English, Arabic & French) actor of Lebanese descent. Following a 20 year career in finance in NY, Tokyo and London, Anton is pursuing his passion both on stage and in front of the camera. In 2019 alone Anton appeared in Ramy (Hulu S1.E1), Law & Order SVU (NBC S20.E17), Blue Bloods (CBS S9.E15), Aliens of Extraordinary Talent (Audible), Tarab (feature). He also played Dad in 10,000 Balconies on the TheatreSquared stage in Fayetteville, AR. Anton is proud to be part of the 2019 MOVE Summit.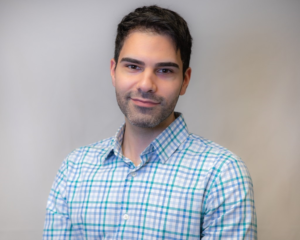 Laith Salim is a Palestinian-American actor, singer, and artist from Detroit, MI. Born in Amman, Jordan; he and his family immigrated and became citizens of the United States. Laith's interests in acting derive from his fascination with classical theatre, namely William Shakespeare's plays and sonnets. He first appeared in the film DETROIT UNLEADED (2012). After his positive experiences on the set of that film, Laith decided to devote his life to the arts. In 2015, he earned his bachelor's degree in theatre from Wayne State University, and has since then gone on to appear in several film and theatre productions.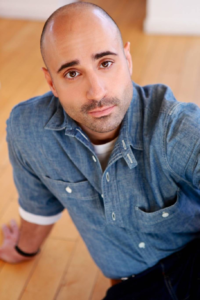 Mattico David is from Flint, MI and is thrilled to be performing at AANM/ACCESS' MOVE Summit. Past stage work includes Noura at Playwrights Horizons (Off Broadway), The Old Globe, and Shakespeare Theatre Company; A Streetcar Named Desire, Boeing, Boeing, A Stone Carver, Escanaba In Da' Moonlight, Best of Friends, Apartment 3A, Corktown, Bleeding Red, Consider the Oyster, Growing Pretty, White Buffalo at the Purple Rose Theatre Company; American Buffalo, Disgraced at the Jewish Ensemble Theatre; and Danny and the Deep Blue Sea at Flint City Theatre. He earned his BFA in Theater from the University of Michigan. 
Session tags: art, identity, narrative and storytelling
Location: Salon III
For Us, By Us: Reclaiming the Narrative and Changing Perceptions
When it comes to our narrative, we should be the leading voices behind the stories crafted for, and about, our communities. What are the creative ways for us to share our stories broadly and change the negative perceptions we face? How should we engage with media to get our true and authentic stories out?  Learn the innovative and unique ways that Arab Americans—and especially the next generation of Arab American storytellers—are documenting their histories and taking control of their stories.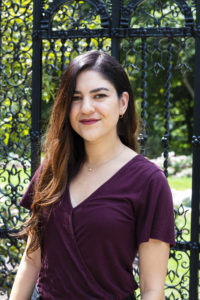 Sarah Rahal is a breaking news and immigration reporter at The Detroit News. Rahal, 24, joined The News in 2017 after she graduated from Wayne State University with a bachelor's degree in journalism and a minor in new media studies. She is a graduate of the Journalism Institute for Media Diversity, an honors program at the university. As a Dearborn native, Rahal also reports on culture and communities for The Detroit News. Rahal has reported on the Larry Nassar scandal, Cantrell Funeral Home investigation, and the ongoing Iraqi deportation case. She previously had bylines in Detroit Metro Times, Hour Detroit, BLAC Magazine and Metro Parent. She also represents Arab Americans in newsrooms as president of the Michigan chapter of the Asian American Journalists Association (AAJA).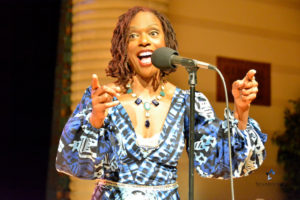 Satori Shakoor is a storyteller, an artist, a social entrepreneur and a 2017 Kresge Literary Arts Fellow. Satori received early recognition as a background singer/recording artist when she toured with George Clinton, Parliament/Funkadelic as one of the Brides of Funkenstein. She expanded her performance career to include actor, comedienne, and writer. Her stories have aired globally on The Moth Radio Hour on (NPR). She has told stories on many stages, storytelling platforms and podcasts. She is the Executive Producer for The Secret Society Of Twisted Storytellers that she founded in July 2012, and the Executive Director for The Society for the Re-Institutionalization of Storytelling, a Michigan nonprofit with a global mission to connect humanity, heal and transform community and to provide an uplifting, thought- provoking, soul-cleansing entertainment experience through the art and craft of storytelling.
Session tags: activism, empowering youth, identity, narrative and storytelling
Location: Plaza Ballroom A
The Greatest Impact for the Greatest Good: Philanthropic Tools and Strategies
There are so many creative ways to give back and make an impact. Hear from innovative and impactful organizations and philanthropists who are making the most out of their giving. This panel will highlight unique approaches and tools such as giving circles, donor-advised and impact area funds and other non-traditional forms of philanthropy.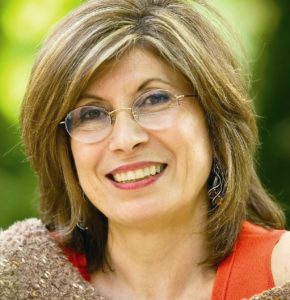 Wadad K. Abed has more than 30 years of experience in strategic and operational marketing, including planning and managing international conferences. In addition to her professional work, Abed is active in issues dealing with peace and social justice, both within the U.S. and around the world, with a special focus on the Middle East. She has also been involved with promoting dialogue and mediation as effective approaches to address and resolve conflict. Empowering communities to affect their destinies is a passion of Abed's and she has chosen to do this through organizing groups around the arts and philanthropic endeavors. She is a founding member of Zeitouna, an Ann Arbor-based group of Jewish and Palestinian women working toward peace and justice. Abed was born in Nablus, Palestine and immigrated to the U.S. in 1968.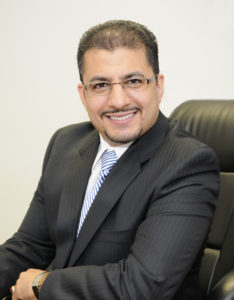 Mohamed Sohoubah, R.Ph., is the founder and Chief Executive Officer of BioMed Specialty Pharmacy and PharMor Pharmacy, a chain of independently operated pharmacies currently operating twenty-five locations. He emigrated to the United States from Yemen and went on to attend Wayne State University. Sohoubah is well-versed in many areas of business management, business growth and development, as well as health care law, and has expanded both pharmacy chains to multistate operations that continue to grow. He has been recognized by several organizations and publications for his achievements and his leadership, including the Crain's Detroit Business "American Dreamer" award in 2014, which recognizes immigrants who have had business success.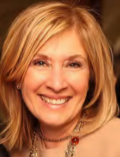 Hoda Succar was born in Damascus, Syria and raised in Beirut, Lebanon. In 1973 she immigrated to the United States with her husband and received a degree in computer and information science from the University of Michigan-Dearborn. She went on to establish Crystal Lace & Company, a full-service special event and planning firm. In addition to overseeing her business, Succar has a strong commitment to community volunteerism. Her involvement includes Wayne State University, St. Joseph Mercy Oakland Hospital, Detroit Public Television (DPTV), and American Syrian Arab Cultural Association (ASACA). She lives in Bloomfield Hills with her husband and has four children and three grandchildren.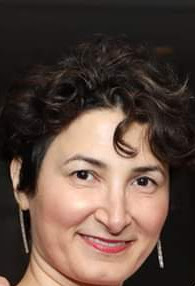 Hiba Yazbeck is a Certified Public Accountant and an accomplished executive leader, an international C-Suite strategist in M&A and corporate restructuring expert. She has over 20 years of progressive experience in finance, operations management and change management within multi-billion-dollar global automotive manufacturing organizations in the U.S. and Germany. Her experience is backed by a postgraduate education from well-respected universities in Lebanon, the U.S. and the United Kingdom, holding an MBA and bachelor's degree in Business Accounting. As a stage II breast cancer survivor, Yazbeck is dedicated to raising breast cancer awareness in metro Detroit where she resides and everywhere life takes her. In her native homeland Lebanon, she is an agent of change, addressing the challenges faced by Lebanese women in a country where breast cancer early detection lags international standards. In 2016, Yazbeck created and funded "Courage to Fight Breast Cancer" in collaboration with Lebanese American University (LAU) to assist in educating women in rural areas about the importance of detecting breast cancer at an early stage. She also serves on the St. Jude Children's Research Hospital Detroit Committee (since 2012), co-chairing the committee in 2018 and 2019. Yazbeck is also the co-chair of the LAU Alumni Society and President of the Detroit Chapter of Academics and Professional Designations. Lastly, she is the recipient of the "Woman of Outstanding Leadership" award from the International Women's Leadership Association and recipient of the "Top Volunteer, Fundraiser and Lifesaver" Award from the St. Jude Great Lakes Region.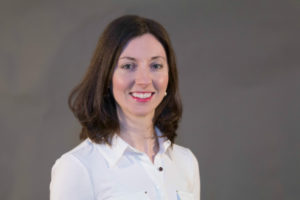 Katy Hayek Asuncion (Moderator) is the Donor Services and Program Officer at the Center for Arab American Philanthropy (CAAP), the only Arab American community foundation in the country and a national institution of ACCESS. In her current role, Asuncion specializes in donor relations and charitable services such as expendable and endowed donor-advised funds, helping individuals to strategically carry out their charitable giving. She also manages CAAP's board-directed grantmaking portfolio and impact area funds. Asuncion graduated with honors from the University of Michigan with a dual degree in English Literature and Arabic and Islamic Studies.
Session tags: art, philanthropy, capacity building
Location: The Gallery
Building a Pro-immigrant Wave in an Anti-immigrant Era
You can march, you can write, you can mass text or even sign a petition. You have the power to be an ally and activist. This session will share tactics for confronting oppressive systems and empowering all of us to fight back on issues negatively impacting immigrants and refugees. During this panel, speakers will broaden and boost community engagement by providing accessible advocacy skills that are easy to implement and yield greater results.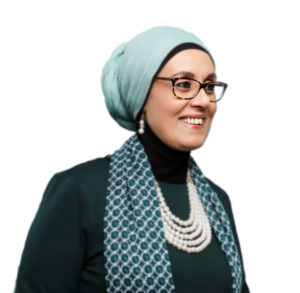 Dr. Debbie Almontaser is an internationally recognized, award-winning educator, speaker and authority on cross cultural understanding. She is an influential community leader and the Founder and CEO of Bridging Cultures Group, Inc. Dr. Almontaser was the founding and former principal of the Khalil Gibran International Academy in Brooklyn, NY. A twenty-five-year veteran of the NYC Public School System, she taught special education, inclusion, trained teachers in literacy and served as a multicultural specialist and diversity advisor. Currently, she is the Board President of the Muslim Community Network (www.mcnny.org). She frequently lectures, serves on panels and facilitates teacher and public workshops on cultural diversity, conflict resolution, Arab Culture, Islam, Muslims in America, interfaith coalition building and youth leadership at schools, universities, libraries, museums, faith-based organizations, churches and synagogues, as well as national and international conferences.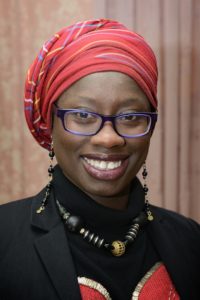 Fatou-Seydi Sarr is a Social Justice Advocate and Human Rights activist, and founder and Executive Director of the African Bureau for Immigration and Social Affairs (ABISA), a non-profit that helps African and Black Immigrants in Michigan and nationwide to know their rights, access resources, become socially invested and civically engaged. Sarr is a Senegalese native, graduate of Wayne State University School of Social Work and a master's graduate of Marygrove School of Social Justice. Her passion for social equity drives her commitment to advocacy for the intersectionality of religious, racial, immigration, socio-economy and gender issues. A lay leader in the Detroit West African Community, Sarr is a court interpreter. She proudly upholds her heritage and multifaceted identity and teaches weekly African dance classes in the city. In 2018, Sarr conducted a fervent grassroots campaign for a Michigan State House seat. Although a heavily favored incumbent won, she plans to leverage her success in the future by continuing to bring immigration contribution and the need for social inclusion to the forefront. She was a New American Leaders Projects' fellow in 2017, Detroit Equity Action Lab Fellow in 2019 and Michigan Political Leadership Fellow in 2019. She has received numerous awards such as the Racial Justice Award from DART, Best of Both Worlds: Community Organizer Award, Human Rights Advocate Award Recipient from the UACO, Ally Award Recipient from the Mary Turner Center for Advocacy and Civic Warrior award from EMGAGE Michigan.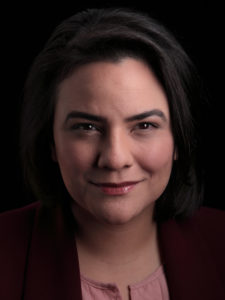 Rana Elmir is the deputy director of the ACLU of Michigan and has devoted her career to storytelling, action and activism. As part of the senior management team, she works in conjunction with the ACLU's legal, legislative and development departments to increase understanding and appreciation of the Bill of Rights. Elmir lectures often on anti-Muslim bias, the importance of storytelling, free speech and the intersection of race, faith, gender and sexual orientation. The Washington Post has published two op-eds written by her: "Stop asking me to condemn terrorists just because I'm Muslim" and "How Muslim women bear the brunt of Islamophobia." Prior to her role as deputy director, Elmir held the position of Communications Director for the ACLU of Michigan. She is a graduate of Wayne State University's Journalism School and the Journalism Institute for Minorities.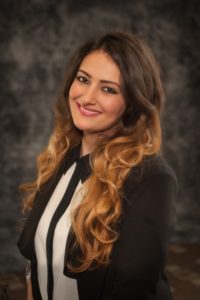 Isra Daraiseh (Moderator) is the Advocacy and Civic Engagement Coordinator for ACCESS and its National Network for Arab American Communities (NNAAC). She joined ACCESS in 2016 after serving as a Fellow at the Arab American Heritage Council in Flint, MI. Daraiseh works with local and national partners around civic engagement efforts. More specifically, she works with Arab and immigrant communities to increase their access to the democratic system. In 2018, she helped lead ACCESS and NNAAC's civic engagement efforts to reach over 19,000 people in Michigan, California, and Illinois, through phone banking, door knocking, pledge card collection, and voter registrations. Daraiseh's work also focuses heavily on holding our systems accountable by ensuring a fair and accessible election day experience for all. In partnership with the ACLU and State Voices, she organizes election protection efforts to ensure our most vulnerable are able to bypass voter suppression at the polls.
Session tags: activism, human services, immigrant and refugee support
Location: Plaza Ballroom B
Breakout Session 5 – 10:45am to 12:00pm
Arab American Identity & Racism: A Difficult Look Into Our Relationship with Race
This facilitated discussion dives deep into issues of identity and race related to Arab Americans. Participants will explore both inter and intra manifestations of racism and colorism, focusing on the complex history of racism in the Arab American community, the layers of identity that Arab Americans hold, and how the community overall can be more inclusive, equitable and receptive to listening to and confronting these difficult truths.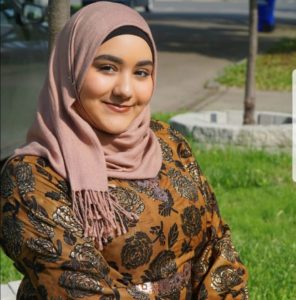 America Yahya was born and raised in Southwest Detroit and is of Yemeni descent. She is currently studying Social Work and Public Health at Wayne State University and plans on graduating with her Bachelor's in the year 2021. After, she plans to continue her education and hopefully work in city government. America has been involved in her community since her middle school years and has been advocating for social issues like education justice, environmental justice, immigration rights, public health and global warming. Recently, she has been involved with the MEJC Clean Air Council as a member, Soulardarity's Work For Me, DTE! Campaign as a 2019 Fellow, MoGo Detroit Bike Share as a Neighborhood Ambassador, 482Forward as the Lobby Day Chair and Supervisor, and the PCORI Motor City School Health Collaborative as a researcher.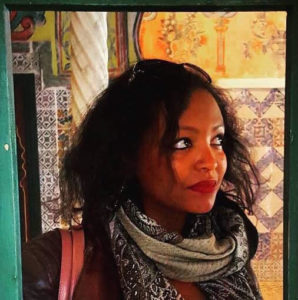 Isra El-Beshir is a cultural anthropologist, educator and formerly the founding Director of the Illinois Art Station, a startup visual art center for Illinois State University. She was the former Curator of Education and Public Programming at the Arab American National Museum (AANM) and curated Sudanese political cartoonist Khalid Albaih's debut U.S. exhibition at the AANM, "It's Not Funny: Political Cartoons from the Arab World." El-Beshir obtained an M.A. in Cultural Anthropology and a BBA in International Business and Arabic. Her research and work focus on tropes of identity and belonging, and is rooted in decoloniality, critical Muslim studies, heritage preservation and cultural institutions. El-Beshir has contributed exhibit texts at the Detroit Institute of Arts and Grand Rapids Art Museum and has led seminars on cultural competency and racial equity.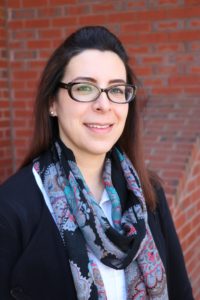 Rima Meuroueh received her master's in Near Eastern Studies and Dispute Resolution at Wayne State University, and has been an active member of the community, working in positions with Life for Relief and Development of Southfield, American Arab Chamber of Commerce of Dearborn and the United Church of Christ's Media Empowerment Project. Meuroueh's unique role at the Arab Community Center for Economic and Social Services (ACCESS) is to lead its efforts in ensuring the needs and concerns of the community are being met and uplifted in our current sociopolitical climate. By leading ACCESS' advocacy work statewide and nationally, Meuroueh has been working with our partners to ensure an Arab American perspective and voice is heard regarding health care, education and immigration policy changes. Her goal is to help fulfill ACCESS' mission to amplify voices and foster an equitable society for every member!
Session tags: activism, empowering youth, identity, narrative and storytelling
Location: Plaza Ballroom A
Impacting Abroad: A Guide to Giving Overseas
What are the best approaches for supporting humanitarian relief, especially internationally? Is it better to support immediate or long-term relief? How can you ensure your donations are effective and impactful, particularly as it relates to giving in the Middle East? This session will address these questions and more to ensure attendees are making the greatest possible impact when giving overseas.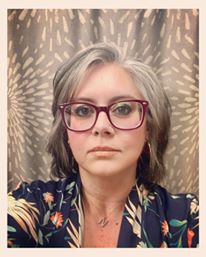 Naila Farouky currently serves as the CEO for the Arab Foundations Forum (AFF) – a regional, membership-based association of foundations and philanthropic entities working across the Arab region. Taking the lead at AFF at a time of great upheaval for the organization, and at a time of much unrest across the Arab region, Farouky's leadership played a critical role in facilitating growth in funding and membership. In addition, she also currently serves as Chair of the Board of Directors for the WINGS Network (Worldwide Initiative for Grantmaker Support) – a global membership association of over 140 members in over 40 countries, as well as serving on the boards of ArteEast (New York) and The Family Hub (Egypt). With over 20 years of experience in philanthropy management, project management, media production and strategic communication, Farouky is a Peabody Award-winning executive who has built a career across several continents. She grew up mostly in Cairo, Egypt, and has lived in Kenya, New York, Washington DC, Jordan, Switzerland and South Africa. Farouky holds a Bachelor of Arts in Psychology from the American University in Cairo.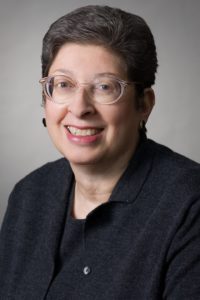 Jeanette Mansour (Moderator) retired from the C.S. Mott Foundation after more than 30 years as the Director of Program Planning, Senior Program Officer and consultant. In June 2001, Mansour received the Peacemaker/Peacebuilder award from the National Peace Foundation for her work in supporting conflict resolution/peacebuilding programs in Central/Eastern Europe, Russia and South Africa. Prior to working in philanthropy, she was employed with the U.S. Government working on American foreign policy in the Middle East. She has served on the boards of several nonprofit organizations, locally and nationally, among them the Center for Arab American Philanthropy.
Session tags: philanthropy, immigrant and refugee support
Location: Salon III
Leadership Through Board Service: How to Get Involved
When it comes to the make-up of boards, commissions and coalitions, Arab Americans are greatly underrepresented, yet serving on a board or coalition is one of the easiest ways to network, get to know your community, and make a significant impact. This session will break down the responsibilities of board service, the barriers and challenges that may come up, and where to begin when it comes to getting involved with a board or commission.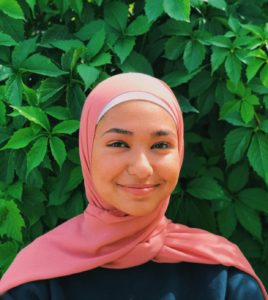 Zeinab Alghanem is a Muslim born and raised in Detroit to Iraqi refugees. She is currently in her junior year at Fordson High School in Dearborn. Alghanem serves as treasurer on the board of ACCESS ACTS, a high school youth program dedicated to building leadership skills through civic engagement. She is also on her district's Superintendent Student Advisory Council and serves as the student liaison at board meetings. Alghanem's activism is driven by her conviction that all people deserve to breathe free. She plans on going into public health, carrying her work into the future.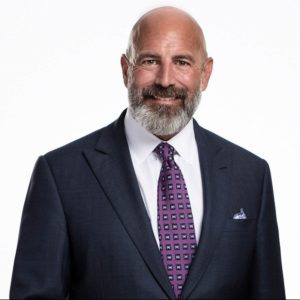 Jeff Antaya is Partner and Chief Marketing Officer at Plante Moran. His focus is on growing the firm, which he achieves through his development of social media, brand development, marketing technology, communications and business development. Antaya is an alumnus of the University of Detroit Mercy, where he received his B.S. degree in accounting and his MBA. He began his career as an accountant with PWC and eventually moved into the phone industry, working at both Verizon and Nextel Communications. At Nextel, Antaya played a significant role in the company's growth into a Fortune 100 company. His past experiences have allowed him to merge his skills in accounting, sales and marketing to help Michigan's preeminent firm advance. Antaya is also a founding member of the firm's PRIDE affinity group which focuses on their LGBTQ staff, and actively serves on various art and social service groups for Detroit.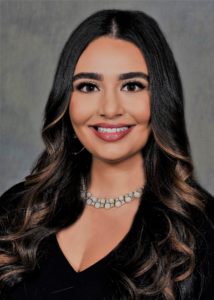 Rashal G. Baz is an attorney and civic activist in Chicago. She specializes in corporate and labor and employment work. Her practice focuses on the representation of management in a range of employment law matters and includes a variety of single plaintiff, class action and wage and hour work. Baz represents and counsels clients in employment law matters in numerous industries ranging from industrial and general contracting to technology, staffing and retail. Her experiences also include drafting employee policies, master service agreements, pyrotechnic compliance regulations and advising clients regarding such policies and practices. Baz maintains an active pro bono practice by partnering with organizations such as Chicago Volunteer Legal Services, Cabrini Green Legal Aid, CARPLS and the National Immigrant Justice Center. Above all, she serves as the President and Chair of St. Jude Children Research Hospital's Young Professionals of Chicago.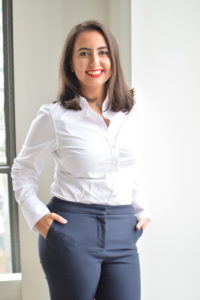 Ghida Dagher (moderator) is the Director of Appointments for Governor Gretchen Whitmer and the State of Michigan. As a member of Governor Whitmer's executive team, Dagher oversees the appointment of people to Michigan's 300 boards and commissions, as well as judicial appointments and administrative appointments to the Governor's cabinet and state departments. Prior to her current role, Dagher served as the Director of Government Partnerships & Community Affairs at United Way for Southeastern Michigan (UWSEM). In this capacity, she led in the design and implementation of strategies that drive impact, promote awareness and visibility and enhance programs and resources in the Greater Detroit community. Before joining UWSEM, she led a variety of local and national policy initiatives pertaining to immigrant rights, civil liberties and civic engagement at the National Network for Arab American Communities (NNAAC)/ACCESS. The daughter of Asylum seekers, her background informs her career and leadership and makes her an individual deeply dedicated to the engagement and empowerment of all communities. Dagher received her bachelor's degree in Political Science and Middle Eastern North African Studies from the University of Michigan.
Session tags: capacity building, civic engagement, philanthropy
Location: The Gallery
"Your War Drum Ain't Louder Than This Breath": Art as Resistance
Grab your pens and brushes and clear your voices; it's time to join the resistance.
From energetic political hip hop to rousing graphic novels and poetry, this session will emphasize art's relationship to resistance and explore the ways that art is utilized in organizing spaces, such as performances at demonstrations, murals on mock walls and cultural boycott tactics that incorporate visual art and performance.
Title inspired by Suheir Ahmad's "What I Will"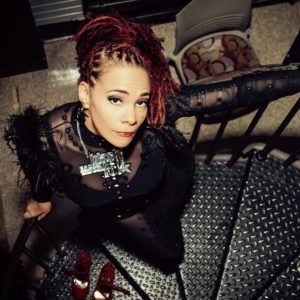 jessica Care moore is the CEO of Moore Black Press, Executive Producer of Black WOMEN Rock! and founder of the literacy-driven Jess Care Moore Foundation. An internationally renowned poet, playwright, performance artist and live arts producer, she is the 2019 and 2017 Knight Arts Winner, the 2018 Joyce Award recipient, NAACP Great Expectations Awardee and 2013 Alain Locke Award Recipient from the Detroit Institute of Arts. Moore is the author of The Words Don't Fit in My Mouth, The Alphabet Verses The Ghetto, God is Not an American, Sunlight Through Bullet Holes and a Techno Choreopoem, Salt City. Her fifth book, We Want Our Bodies Back, releases in February 2020 by Harper Collins. Her poetry has been heard on stages like Carnegie Hall, Lincoln Center and the London Institute of Contemporary Arts, and she has graced the cover of national and international publications such as The New York Times and The Huffington Post. Her work and passion lie in telling the stories of her community and using her voice to influence change. She currently resides in Detroit, Michigan.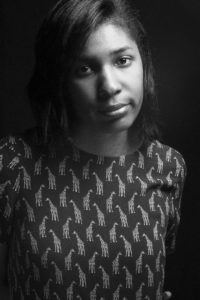 Amanda D. King is an artist, activist and educator. Her artistic practice involves analog photography, creative direction, public art and arts education as activism. King's work explores black subjectivity and seeks to awaken society to the enduring struggles and residual strengths of black people. She is interested in the nexus between the individual experiences of black folks and the systemic issues of race, gender and socioeconomics that affect us all. In a society that weaponizes blackness to maintain white supremacy, she uses imagery as force to compel racial equity and justice. King has a law degree from Case Western Reserve where she received the Martin Luther King Jr., Diane Ethics and Dean's Community Service Awards. She uses her public platform and creative talents to advocate for systemic change in Cleveland's public policy and arts ecosystem.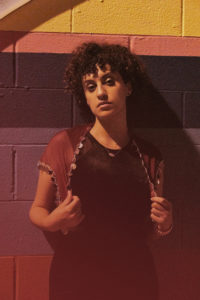 Rana Fayez is an Arab American musician and web developer. They are the founder and director of YallaPunk, an artist-run trans-affirming multidisciplinary arts community redefining the SWANA (Southwest Asian North African) narrative, an organization that was born a little over three years ago. YallaPunk's programming includes music, film, comedy, poetry, dance, workshops, and panel discussions. Fayez is also an adjunct professor at Drexel University's Entertainment and Arts Management program. They lived a past life as an editor and reporter, and currently sits on the board of the City of Philadelphia's Citizen Planning Institute curriculum advisory board, the Mayor-funded program works to empower individuals to build people-powered communities. Fayez is also a disco DJ and an experimental electronic musician who is always interested in collaborating on new creative projects.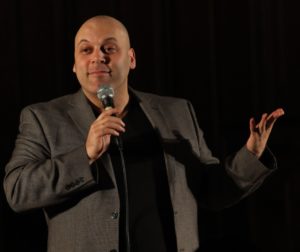 Amer Zahr is an Arab American comedian, speaker, writer, academic and adjunct professor at University of Detroit Mercy School of Law. His comedy is one that is informed by his own life experiences, such as growing up as a child of Palestinian immigrant parents, and explores topics such as politics, society, Islam, growing up Arab and more. Throughout his career, Zahr has headlined three of his own comedy tours, and has performed nationally and internationally, spanning locations from San Francisco to Jerusalem. His work has also been featured on Haaretz, CNN and BBC Arabic. Zahr holds an MA in Middle East Studies and a Juris Doctorate from the University of Michigan in Ann Arbor.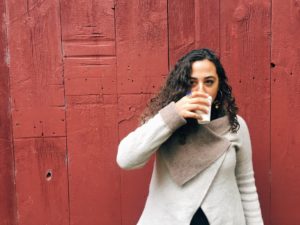 Ananas Mustafa (Moderator) is a Sudanese American educator and writer with a background in youth-organizing and activism. She has taught community organizing skills to young people from across the Southwestern United States, Palestine, South Africa and Northern Ireland. Mustafa has supported the grassroots grantmaking processes and strategy for the Chinook Fund, Third Wave Fund and the Colorado Health Foundation. In 2017, she co-founded the storytelling project Ya Banat with Melika Belhaj, which explores narratives of the North African diaspora. In 2018, she co-founded and led the SWANA Creators Network Gathering, a one-day conference that convened SWANA artists and organizers from across Canada and the United States to explore the ways that art and media can be a tool for justice in diasporic communities. Mustafa's poetry is forthcoming in Cosmonauts Avenue and PANK Magazine.
Session tags: art, activism, narrative and storytelling
Location: Plaza Ballroom B
Saturday Lunch Plenary – 12:00pm
Yes, You Can Too: An Interactive Discussion on MOVE-ing Toward Change
It doesn't matter if you've been doing this work for years or if today is the first day you decide to take action. You, yes, YOU, have a role to play in our future. Join us as we discuss the ways in which we can reach across all disciplines to challenge the barriers facing our communities. You will leave this session motivated and equipped with the tools you need to lead and inspire transformational change.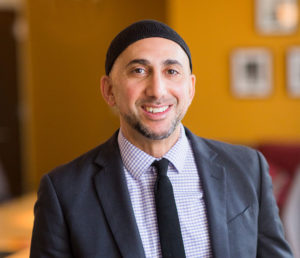 RAMI NASHASHIBI is a community leader building bridges across racial, religious, and socioeconomic divides to confront the challenges of poverty and disinvestment in urban communities. His experience as a Palestinian-American Muslim, his training as a sociologist, and his skills as a community organizer inform his role as executive director of the Inner-City Muslim Action Network (IMAN). IMAN is headquartered on Chicago's South Side, in the ethnically and religiously diverse working-class neighborhood of Marquette Park, which has struggled with high rates of foreclosure, unemployment, and gang violence over the past several decades. Supporting IMAN's initiatives and services for vulnerable South Side residents is a unique coalition of typically disparate constituencies—most notably, African American Muslims and Muslim immigrant communities in both low-income urban areas and wealthier suburbs. Read More
He is a MacArthur "Genius Grant" Fellow and a 2018 Opus Prize laureate. He received a Ph.D. in sociology from the University of Chicago and has taught courses at multiple universities since, including a teaching appointment at the Chicago Theological Seminary. Rami is listed as among the "500 Most Influential Muslims in the World" by The Royal Islamic Strategic Studies Center in concert with Georgetown's Prince Alwaleed Bin Talal Center for Muslim-Christian Understanding. He was appointed by President Barack Obama to the President's Advisory Council on Faith-Based and Neighborhood Partnerships.
Rami serves on the board of the Marguerite Casey Foundation, and is an advisor to a number of strategic initiatives across the country. His work with IMAN continues to feature in many national and international media outlets.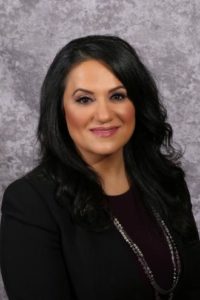 Lina Hourani-Harajli (Moderator) is the Chief Operating Officer (COO) at ACCESS. Known for her compassion, dedication to making a difference and commitment to operational excellence, Harajli joined ACCESS in 2000 and has represented the agency in progressively increasing capacities since joining the administrative team. Prior to joining ACCESS, she worked in the private sector for more than 10 years. She received her bachelor's degree in business administration, with a concentration in accounting, from the University of Michigan-Dearborn, and is active in various community, cultural and educational organizations.
Session tags: art, activism, philanthropy, capacity building, research, empowering women, civic engagement, immigrant and refugee support, identity, narrative and storytelling
Location: Presidential Ballroom
Breakout Session 6 – 2:30pm to 3:45pm
The Case for Support: Effective Fundraising Through Storytelling
When your organization is on the ground working with clients on the day-to-day, you get to witness first-hand how incredible the impact of giving can be. But how do you translate those stories and impact in a way that compels donors to continue to support your work? In this session, you will hear directly from a funder, Farhan Latif, President of the El-Hibri Foundation, on what compels funders to give, and how grassroots organizations can better tell their stories to make a strong case for support. Sign up for this session today by clicking here.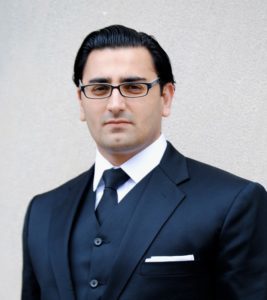 Farhan Latif is a philanthropic leader, social entrepreneur and cross-sector mobilizer on minority inclusion. His work is inspired by democratic values and universal norms shared by faith traditions and his leadership has challenged global extremism and ideologically motivated hate. Latif is the President of the Washington, D.C.-based El-Hibri Foundation, focused on cross-sector approaches to foster inclusion across religious and political divides. His work focuses on investing in Muslim leaders in partnership with allies to build capacity and resilience. Prior to joining the Foundation, he led the think tank Institute for Social Policy and Understanding, where his work included advising White House officials, Homeland Security and other agencies on issues around national security, enhancing religious pluralism and equity.
Session tags: art, activism, philanthropy, capacity building, narrative and storytelling
Location: The Gallery
Southwest Asian/North African (SWANA) Futurism Workshop
Your auntie's sitting room 50 years in the future. All your cousins are there – the artists, engineers, city planners, gas station owners, the ones whose jobs we don't have names for yet, and their kids. Conversation sways between neighborhood gossip and the politics of the interstellar federation. Tea and cookies are served. Drawing from art, literature, activism, and contributions collected during MOVE, we will facilitate an interactive space for envisioning what SWANA futurism could, might, and will be.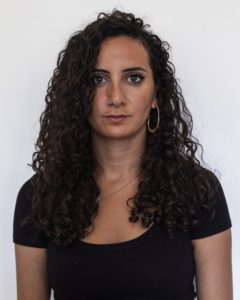 Kamelya Omayma Youssef is a writer, teacher and organizer from Dearborn, Michigan. Currently, she is pursuing a Master of Fine Arts in Poetry at New York University, where she is working on several poetry manuscripts as well as a play. Her poems and essays have been published in the Michigan Quarterly Review, Mizna, Agape, Bird's Thumb and on the theater stage with A Host of People. Among her awards and honors, Youssef has been an artist in residence at Habibi House, received the Judith Siegel Pearson Award in 2017 and won the Phillip Lawson Hatch Jr. Memorial Writing Competition in English.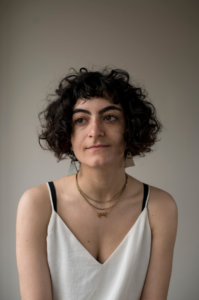 Leila Abdelrazaq is a Palestinian author and artist born in Chicago and currently living in Detroit. Her debut graphic novel, Baddawi (Just World Books, 2015), was shortlisted for the 2015 Palestine Book Awards and has been translated into three languages. She is also the author and Illustrator of The Opening (Tosh Fesh, 2017) as well as several zines and short comics. Her creative work primarily explores issues related to diaspora, refugees, history, memory and borders. Abdelrazaq is co-founder of Maamoul Press, a multi-disciplinary collective for the creation, curation and dissemination of art by marginalized creators whose work lies at intersections of comics, print making and book arts.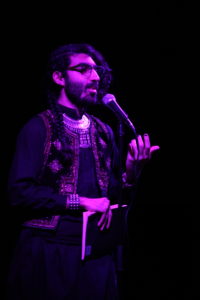 Levon Kafafian creates tactile and sensory works on the threshold of transition, applying the process of weaving beyond thread into visual, performative and social practice. They practice in the Detroit community using textile craft, ancestral futurism and magical experience. Kafafian is Co-Creative Director of Fringe Society, an artist collective that creates hybrid, experimental works toward a more just and equitable future. Kafafian is a New York-born Armenian and long-term Detroit resident.
Session tags: activism, art, youth empowerment, narrative and storytelling
Location: Salon I
Show Us What Democracy Looks Like: Arab Americans Getting Civically Engaged
The 2020 election is right around the corner. What are you doing to get civically engaged?
This session will explore the ways in which Arab and Muslim Americans can get involved and make an impact in the upcoming election and Census. Everything from uplifting shared community goals to getting out the vote will be addressed by our panel of experts in the field.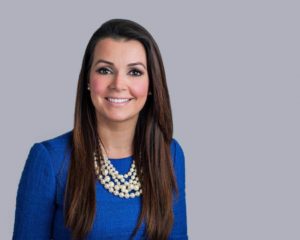 Susan Dabaja serves as President of the Dearborn City Council. Her historic victory as a first-time candidate and subsequent reelection is evidence of her relentless work ethic. She has an innate passion for public service, proven by her commitment to her family and neighbors, her tenure as Council President and her involvement with community organizations. She co-chairs the Dearborn Education Foundation and is an active volunteer with the Dearborn Rotary, Dearborn Goodfellows, neighborhood clean-up initiatives and several other local organizations.  Dabaja also serves on the Commission on Middle Eastern and American Affairs (CMEAA). In August 2019, she was appointed by Michigan Governor Gretchen Whitmer as chair and member of the Local Community Stabilization Authority (LCSA).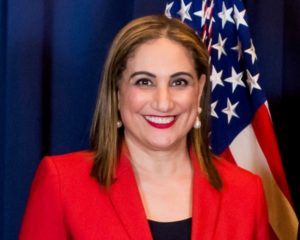 Randa Fahmy, Esq. is an internationally recognized expert in global government affairs, energy policy and national security, and has more than 30 years of legal and public policy experience, including service in the executive and legislative branches of the United States Government. Presently, Fahmy serves on several boards and is CEO of Fahmy Hudome International (FHI), a strategic consulting firm, which provides critical advice and counsel to international and domestic clientele with an interest in international business transactions, global government affairs and energy policy. Previously, she was appointed by President George W. Bush as the U.S. Associate Deputy Secretary of Energy, served as Counselor to United States Senator Spencer Abraham (R-MI) and practiced as an attorney. Fahmy's opinions on international diplomacy and energy policy have been published in The Wall Street Journal and The New York Times, and she appears frequently as an expert analyst on energy and national security issues on NBC, MSNBC, Fox News, CNN and BBC. She received her Juris Doctor from Georgetown University Law Center and her B.A. summa cum laude from Wilkes University.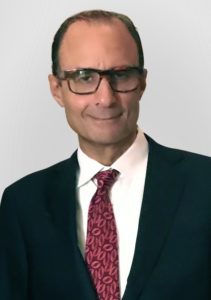 Naseem Haffar is a retired Managing Director with over 30 years of experience in investment banking and real estate finance. He currently manages his family's investments in real estate and the stock market. He is also an investor and on the board of directors of Lugtrack, a technology startup. Haffar started his career in the early 1980s at Irving Trust Company (now BNY Mellon), and then joined JP Morgan's Loan Trading desk. He is currently the Chairman of the Board of the Arab American Family Support Center. He is also on the board of the Arab American Democratic Action Fund, the American Task Force for Lebanon and Noor Theater. Haffar previously served on the board of the Mamdouha and Elmer Bobst Foundation and as a member of the Whitney Museum photography acquisition committee. He has an MBA in Finance from Columbia University School of Business and a B.S. in Business & International Relations from the University of Minnesota.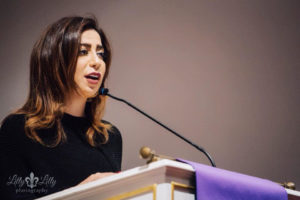 Rasha Muburak is a Palestinian-American Muslim community activist and leader recently named one of "10 People Making Orlando a Better Place to Be" by Orlando Weekly and Florida Young Democrat of 2019 by the Florida Young Democrats. Born in Brooklyn, NY and raised in the heart of Florida, she is currently a Facilitator for the Trust Orlando Coalition, VP for the Muslim Women's Organization and President of Orlando's Palestine Children's Relief Fund. Her dedicated work with the Arab American Community Center, and many other organizations centered on Arab American development, has also helped launch programs that provide support for women who are victims of domestic violence, and others that celebrate Arab culture. Muburak has been a grassroots organizer and speaker for statewide demonstrations and campaigns for interfaith work, Palestinian rights, #NoMuslimBanEver, immigration rights and Black and Brown liberation. Her efforts in the fight for Arab American rights continuously inspires and assists the community.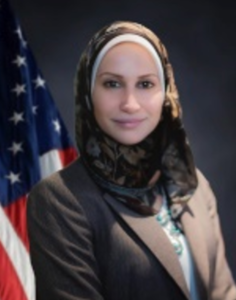 Zaineb Hussein (Moderator) is the Founder and Executive Director of Wayne United for Wayne County in Southeastern Michigan, where she is charged with leading and building a culture of inclusiveness throughout Wayne County. Wayne United is an initiative that partners with community, civic and business leaders to promote the values of diversity and inclusion. Under Hussein's leadership, Wayne County has become a "Welcoming County," a place where all immigrants, refugees and minority communities feel safe and welcome. In addition, Hussein oversees Wayne County's 2020 Census campaign and has been appointed by the Governor of Michigan to sit on the statewide 2020 Census Complete Count Committee.
Session tags: activism, capacity building, civic engagement, empowering youth, human services
Location: Plaza Ballroom A
Substance Abuse, Addiction, and Mental Health Townhall
Our community is in crisis from issues related to substance use, addiction, and mental health. We must come together to move the needle for our community and find meaningful and inclusive solutions to these issues that have historically been viewed as taboo.  Staff from ACCESS' Community Health and Research Center will share best practices and engage the community in a discussion about accessible and culturally sensitive resources that are available to better support our impacted friends and neighbors.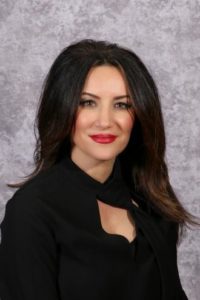 Mona Makki is an impassioned proponent of rights for underserved members of the community and fearless advocate against crime and domestic violence. Throughout her career at ACCESS as the director of the Community Health and Research Center, she has committed herself to improving and empowering the lives of individuals and families who suffer from domestic abuse and behavioral health issues. She has worked tirelessly to collaborate with judges, faith leaders, schools and police departments in the fight against such abuse. In addition to her work at ACCESS, Makki serves on several community boards, including the Greater Detroit Area Health Council's board and the Michigan Coalition Against Domestic and Sexual Violence. She received her master's in clinical psychology from the University of Detroit Mercy in 2004 and has been a member of the American Psychological Association since 2006.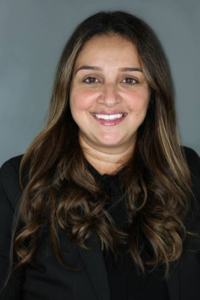 Mona Abdallah-Hijazi is a Public Health Coordinator at ACCESS. She leads the ACCESS Substance Abuse Program (ASAP) Community Coalition and works with Syrian Refugees in the Building Blocks for New Americans Program. She is currently a member of Healthy Dearborn Coalition Steering Committee, Greater Detroit Area Health Council Opioid Task Force, and the Michigan Department of Health & Human Services Prescription Drug Overdose Prevention Team. She will be conducting research in collaboration with Michigan State on substance abuse among Arab Americans in upcoming year through the Community Based Participatory Research. She received her MBA and Master of Healthcare Administration in 2012.
Nader Habhab is a peer coach and member of the ASAP Community Coalition at ACCESS. He is also a recovering addict, who has 5 years of sobriety from pain pill addiction. Habhab is proof that recovery is possible. As someone who once found himself feeling alone when battling addiction, he has found his road to recovery and is now in a place where he can help others, thanks to the help that he received at ACCESS and other facilities.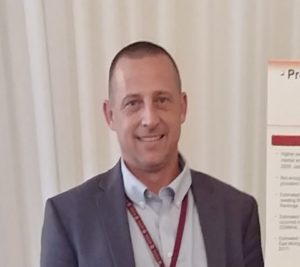 Sean McGraw serves as the Behavioral Health Programs Manager at ACCESS. Prior to this role he served as a clinical therapist, specializing in the treatment of individuals diagnosed with Substance Use Disorders. He is a member of ACCESS Substance Abuse Prevention (ASAP) coalition and a Certified Recovery Coach and Advanced Alcohol and Drug Counselor. He is also the Executive Director of The Eastland Recovery Home for Men.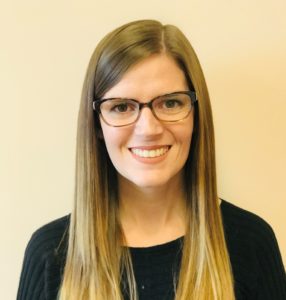 Jessica Kowalski is an experienced primary care practice facilitator, with extensive SUD treatment knowledge. Mrs. Kowalski currently works as a Health Operations Generalist at ACCESS to facilitate and lead strategic health care delivery initiatives, review quality metric and cost performance, identify gaps in care and avoidable costs, and prepare teach-to-target clinical and cost management guidance with participating primary care providers. Previously, Kowalski was a Principal Investigator of "Committed to Recovery" at UBMD Addictions Medicine Clinic under the supervision of David Holmes, M.D. and Frederick Klaits, PhD. (2015-2017). Kowalski holds a Master's Degree from University at Buffalo, State University of New York in Medical Anthropology and a Bachelor's Degree in Health and Human Services from the same institution. She is an Honorary Lecturer at University at Buffalo, having taught the following classes: Medical Anthropology, Cultural Anthropology, Social Determinants of Health – A Collaborative Approach to Substance Abuse Treatment, and Culture, Health, and Illness.
Session tags: activism, research, empowering youth, civic engagement, human services
Location: Plaza Ballroom B
A Seat at the Table: Leading Community Change Through Organizational Membership
Every organization can benefit when we join the table. This session will highlight Arab Americans leading change through their professional networks. A panel of leaders from Arab American professional organizations will share their models for supporting the professional growth of their members while giving back in communities and inspiring the next generation of leaders.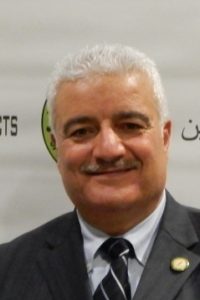 Bilal Al-Masri is a Civil Engineer with bachelor's degrees in physics and civil engineering, who works with the Illinois Department of Transportation. He has 40 years of experience in the private and public sectors, working for contractors, engineering firms and the City of Chicago. His integrity, efficiency and professionalism has enabled him to be promoted to highly responsible positions throughout his career. He also serves as the founding president of the National Arab American Association of Engineers and Architects (NAAAEA), as well as Chicago AAAEA founding President, Chairman and a member of the Board of Trustees, and other comities of the AAAEA. Al-Masri is actively involved in schools and community organizations, such as leading the creation of a caucus for the Arab Professionals in Chicago, serving as the founding President of the Council of Arab Organizations (consists of 13 organizations) in Chicago and is involved in the Jerusalem Fund and Mediterranean Mosaic Community Center. He strongly believes that it is our civil and professional duty to assist others, because "Our aspirations are our possibilities."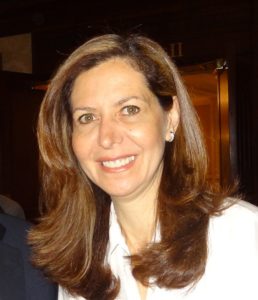 Dr. Rouba Ali-Fehmi is a Professor in the Departments of Pathology and Obstetrics and Gynecology Oncology at Wayne State University and Karmanos Cancer Institute and the director of Surgical Pathology Fellowship at Wayne State University. She is dedicated to teaching and research and has mentored many gynecologic oncology and pathology fellows which ultimately led to more than 110 peer reviewed publications and presentations, both at national and international meetings. She has received multiple honors such as the Wayne State University College Teaching Award for Pathology and Obstetrics and Gynecology 2016 and the Recognition Award for Significant Contributions to the GYN/Oncology Fellows Teaching. In addition, she is the president of the National Arab American Medical Association (NAAMA) and houses the Piano Keys for Syrian Kids fund at the Center for Arab American Philanthropy.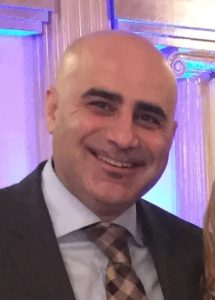 Osama Fakih is the President & Pharmacy Director of Operations at Arbor Lane Pharmacy in Redford, MI and the President of Arbor Lane Pharmacy in Novi, MI. In addition to his role overseeing pharmacy operations, he is a founding member of the Arab American Pharmacist Association (AAPA), a professional membership organization focused on advocating for independent pharmacies, investing in public health, and supporting the next generation of pharmacy students. Fakih himself is a relentless advocate for independent pharmacies, having worked extensively with State and Federal legislators on regulations and issues affecting the pharmacy profession. He serves on many boards and professional associations including the Wayne State University College of Pharmacy and Allied Health Board of Visitors, the Safe Substance Abuse Coalition, and coaches football and basketball in his community.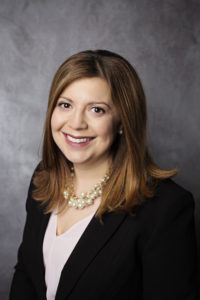 Alyia Marie Hakim is an attorney and has been practicing law in southeastern Michigan for 13 years focusing on estate planning, juvenile law, criminal defense, and family law. She obtained her Bachelor's Degree from Western Michigan University in 2003 and her Juris Doctorate from Wayne State University Law School in 2006. She is involved in several local organizations, including the Roseville Optimist Club, Sobriety Today Our Purpose (S.T.O.P), Macomb Community Drug Courts, Inc., the Michigan Association for Justice, and Regina High School Alumni Association. Alyia is also involved in numerous local bar associations and serves as the President of the Arab American Bar Association. Additionally, she is the President of the Board of Directors for MyCare Health Center in Macomb County. Alyia is married and has three young children ages 6, 4, and 2.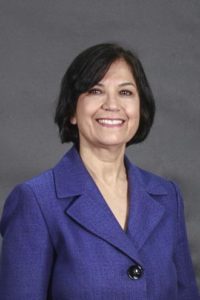 Maha Freij (Moderator) is the Executive Director at ACCESS and is a leading visionary in the Arab American community regarding philanthropy and building strong institutions to strengthen the voice of the community in American civil society. Since 1998, Freij has spearheaded the institutionalization of a sophisticated development strategy at ACCESS and has been critical in raising millions for ACCESS' programs and with establishing the Center for Arab American Philanthropy (CAAP) – the only national Arab American community foundation in the United States. She has been a key leader in growing ACCESS from its roots as a regional human services organization to what it is today – a community builder nationwide. Her work has received several awards, such as American Task Force for Palestine's 2011 Distinguished Service in Philanthropy Award; the Arab American Association of New York's 2010 Community Service Award; and the Arab American Heritage Council's 2010 Community Leader of the Year Award. Freij is a graduate of the Hebrew University with a bachelor's degree in Accounting and Economics. She is credited as the first Arab/Palestinian woman to earn a CPA license in Israel in 1989 – the same year she immigrated to the United States.
Session tags: capacity building, human services, philanthropy 
Location: Salon III
Bus Tours – 4:15pm to 6:15pm
Forged by Fire: Detroit's History of Riots, Rebellions, and Uprisings
From Pontiac's Rebellion in 1763, to the 1967 Detroit Rebellion, Detroit has had a horrible history of racial uprisings, and terrible race riots. To understand Detroit's turbulent racial history, please join Black Scroll Network Tour Leader Jamon Jordan, as he leads you through the exhibits at the Detroit Historical Museum to teach about the numerous violent racial episodes in Detroit's history.
The tour will bring you from the 1700s and on through the Detroit '67 Perspectives Exhibit.
At 4:30pm, the bus will pick attendees up at the Henry. After the tour concludes, the bus will drop off at the Arab American National for those who want to attend the networking mixer, as well as the Henry for those who plan to head home.
The bus tour is included in the MOVE 2019 registration package, but RSVP is required and space is limited. The RSVP can be found on the registration form.
Dearborn Bus Tour
The Dearborn Bus Tour, curated by Joseph Borrajo and the Arab American National museum, will take attendees on a tour highlighting the journey and development of the tight knit Arab American community in Dearborn, and the story of the community's momentous legacy of activism and political participation.  Our tour guide, Joseph Borrajo, has a wealth of knowledge from his upbringing and experiences growing up in an incredibly diverse Southend neighborhood. He will enlighten us on those oral histories, including the development of community, to Arab Americans getting involved in civic engagement 35 years ago.
At 4:30pm, the bus will pick attendees up at the Henry. After the tour concludes, the bus will drop off at the Arab American National for those who want to attend the networking mixer, as well as the Henry for those who plan to head home.
The bus tour is included in the MOVE 2019 registration package, but RSVP is required and space is limited. The RSVP can be found on the registration form.
Networking Mixer – 5:30pm to 7:00pm
Networking Mixer at Arab American National Museum
Join us for networking time, celebrations, and the Book Awards Reception at the Arab American National Museum (AANM) in the Courtyard. Food and drinks provided.
The Arab American Book Award Program and the popular Open Mic night follows in the ANNEX starting at 7:00pm. Guests may stick around in the Courtyard if desired.
Arab American Book Awards – 7:00pm to 8:30pm
Arab American Book Awards
The Arab American Book Awards is a literary program created to honor books written by and about Arab Americans. The program generates greater awareness of Arab American scholarship and writing through an annual award competition and educational outreach.
The Book Awards will take place at the Arab American National Museum, starting with the reception at 5:30pm in conjunction with the networking mixer in the Courtyard. The Book Awards program starts at 7:00pm, followed by the awardee book reading and signing. Please stick around for the popular Open Mic night taking place after the book signing.
See our full list of awardees here.
Open-Mic Night – 8:30pm to 10:30 pm
Open-Mic Night
Join us at the Arab American National Museum for the popular Open-Mic Night taking place after the Book Awards in the ANNEX.