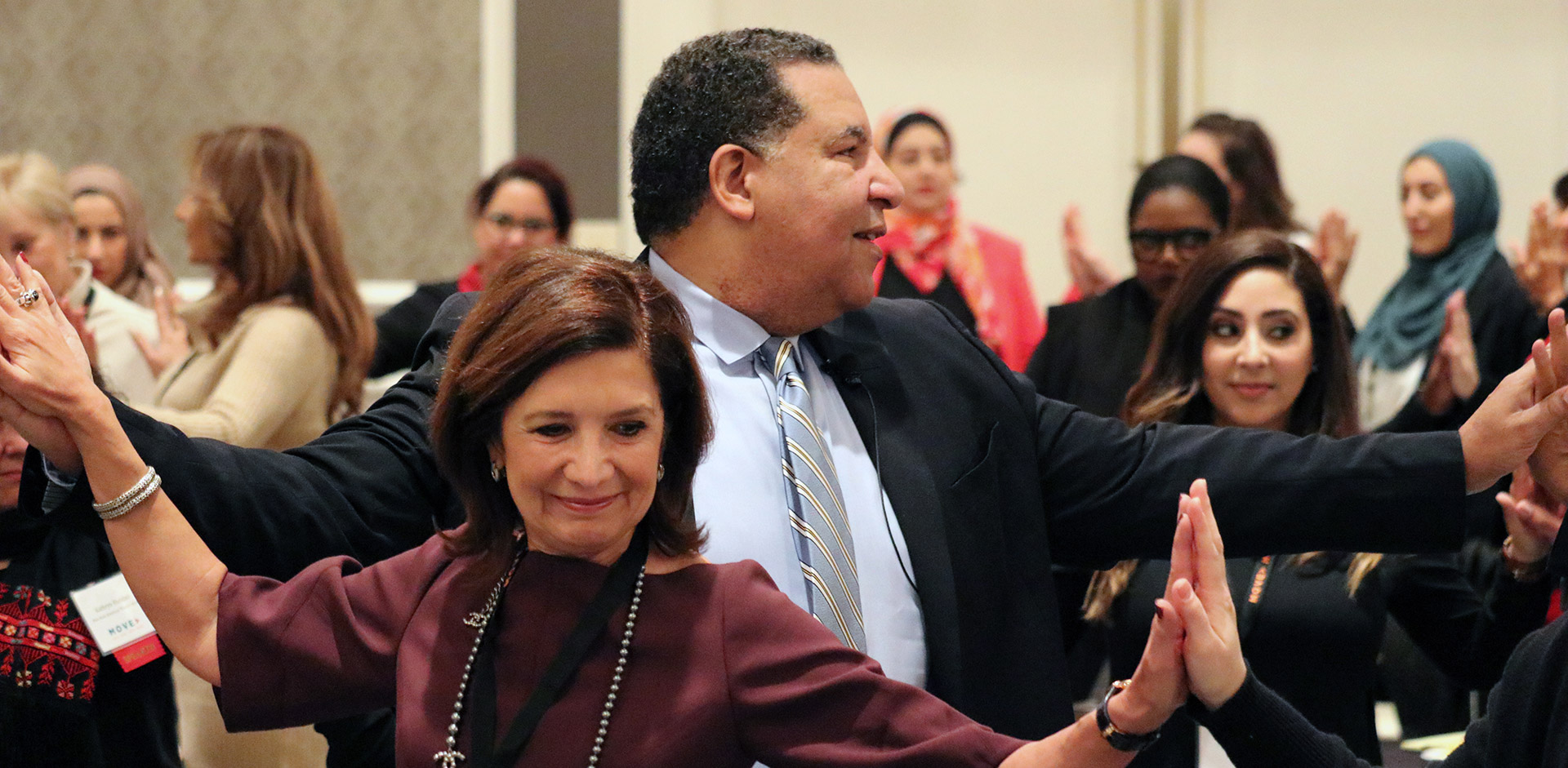 APR. 26-28, 2023 | Dearborn, MI
An Arab American Summit to Advance Social Change
Online registration has closed. Please visit the Registration page for more information about onsite registration
SPONSOR MOVE OR GIVE A SCHOLARSHIP!
MOVE–which stands for Mobilize, Organize, Vocalize, and Empower–is the only national gathering that brings together Arab Americans of all ages and from across the professional and political spectrum to discuss the most pressing issues facing our community. Produced by ACCESS, the nation's largest Arab American organization, and its four national institutions – the Arab American National Museum, the National Network for Arab American Communities, the Center for Arab American Philanthropy, and the Center for Arab Narratives – this biennial, two-day convening is held in Dearborn, Michigan, the heart of Arab America.
At MOVE 2023, we will provide space for artists, activists, scholars, philanthropists, and others from the Arab American community to connect, learn and exchange ideas. As always, we welcome allies from other communities who want to build with us and explore ways to further intersectional organizing. This year's program includes speakers and panelists from a range of industries discussing how we can turn up our voices and elevate our communities against the backdrop of what has emerged as a particularly challenging and critical time for communities of color. 
Join us in April 2023. 
For more information about the conference, click below.