Plenary Speakers
Featured Keynote: Dr. Marc Lamont Hill
DR. MARC LAMONT HILL is one of the leading intellectual voices in the country, and was named one of America's 100 most influential Black leaders by Ebony Magazine. He is currently the host of BET News and host of BET Network's highly popular series "Black Coffee", and former political contributor for CNN. An award-winning journalist and author, Dr. Hill has received numerous prestigious awards from the National Association of Black Journalists, GLAAD, and the International Academy of Digital Arts and Sciences. Dr. Hill is the Steve Charles Professor of Media, Cities, and Solutions at Temple University. Prior to that, he held positions at Columbia University and Morehouse College.
Since his days as a youth in Philadelphia, Dr. Hill has been a social justice activist and organizer. He is a founding board member of My5th, a non-profit organization devoted to educating youth about their legal rights and responsibilities, and works closely with the ACLU Drug Reform Project, focusing on drug informant policy. Over the past few years, he has actively worked on campaigns to end the death penalty and to release numerous political prisoners.
Trained as an anthropologist of education, Dr. Hill holds a Ph.D. (with distinction) from the University of Pennsylvania where his research focuses on the intersections between culture, politics, and education in the United States and the Middle East. Dr. Hill is the Steve Charles Professor of Media, Cities, and Solutions at Temple University, and held positions at Columbia University and Morehouse College prior.
Dr. Hill is the author or co-author of four books: the award-winning Beats, Rhymes, and Classroom Life: Hip-Hop Pedagogy and the Politics of Identity; The Classroom and the Cell: Conversations on Black life in America; the New York Times bestseller Nobody: Casualties of America's War on The Vulnerable from Ferguson to Flint and Beyond; and Gentrifier. He has also published two edited books: Media, Learning, and Sites of Possibility; and Schooling Hip-Hop: New Directions in Hip-Hop Based Education.
Opening Plenary: The Future Now is Female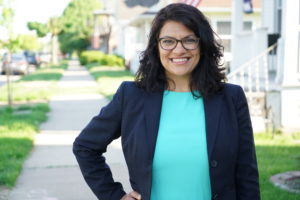 RASHIDA TLAIB is a well-known progressive warrior and, in her own words, "a mother working for justice for all." Her two young sons are at the root of her unwavering passion to help change lives for the better. Rashida made history in 2008 by becoming the first Muslim woman to serve in the Michigan Legislature. She is beloved by residents for the transformative constituent services she provided, and for successfully fighting the billionaires and corporations that tried to pollute her district. When families get to know Rashida, they have no doubt that she will work tirelessly to knock down barriers for change, either by policy or action, she will roll up her sleeves to make sure her residents are cared for, no matter how big the challenge.Read More
When billionaire slumlord Matty Moroun refused to follow the law and get polluting semi-trucks off neighborhood streets, Rashida organized residents with the We Have A Right To Breathe campaign and forced Moroun to fulfill his obligations to protecting public health. When large piles of black dust started showing up on the Detroit riverfront and blowing into homes and parks, and the Michigan Department of Environmental Quality told residents everything was fine, Rashida collected samples and got the substance tested herself – exposing the cancer-causing "petroleum coke" as a threat, and getting it removed.
As an attorney at the Sugar Law Center for Economic and Social Justice, Rashida took the movement to the courts, fighting racist emergency managers, abusive state agencies, and leading the fight for community benefits agreements that promote equitable development. Rashida knows that effective advocacy requires an all-out approach, fighting in the community, in the legislature, and in the courts every day against injustice and inequality, so that every single person in this country has a chance to thrive. She is the oldest of 14 children, born and raised in Detroit, the proud daughter of Palestinian immigrant parents. She is currently the Congresswoman for Michigan's 13th Congressional District, which includes the city of Detroit and many surrounding communities, where she serves on the Financial Services and Government and Oversight Committees.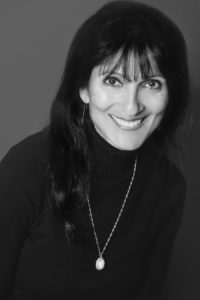 DR. MANAL FAKHOURY is the President and CEO of Fakhoury Leadership International. With over 30 years of non-profit and leadership experience, she serves on many community and national boards. She is past Chairwoman of Chamber of Commerce and has served in many top leadership positions. Currently: YMCA Executive Board, AHA , Rotary Member, Islamic Network Group (ING) Trustee, Arab American Community Center (AACC) board, IFPB Board, Suntrust Bank board of directors, Toastmasters International, Founder and President of Ollin Women International, curator for TEDxOcala and Gavel Club Counselor for the Florida Department of Corrections (FDOC). Graduate of Leadership Florida. Manal has brought innovative personal development programs to the FDOC.Read More
Manal is also a consultant pharmacist, inspirational speaker, coach, trainer, TEDx speaker, and mentor. Manal earned her undergraduate, and doctorate from the University of Southern California, and MBA from Webster University.
Manal has been recognized with many professional and community awards including Person of the Year, Business Women of the Year, Communicator or the Year, Volunteer of the Year, Webster's Distinguished Alumni Award, and many others. Manal was honored to participate in the Climb of Hope and summit Mt. Kilimanjaro in January 2014. 
She is a strong advocate of personal development and social justice. Manal brings a very strong background in community service, leadership and fundraising. She enjoys traveling, exercising, advocating for peace, and lifting up people.  She is most proud of her husband, Dr. Riadh Fakhoury, a chiropractic physician, and their five wonderful children.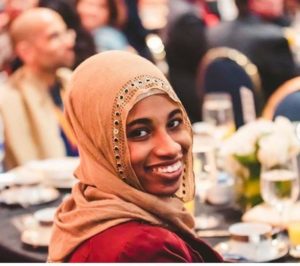 ISRA IBRAHIM is a Muslim Sudanese activist-organizer based in South Florida. She is the founder of "Solidarity Actions for Detained Somalis", an awareness campaign that organized protests and assisted with the legal team for detained Somali, migrant Muslims in 2017-18.  Ibrahim is the media analyst and an associate editor for the Milestones publication. She has facilitated presentations on Islamophobia for the Florida International University (FIU) Medical School and University of Miami Law School covering public health access and anti-Muslim policies. She also works as an advisor for the Students for Justice in Palestine (SJP) chapter at FIU. Ibrahim is a recipient of the 2018-19 Young People For (YP4) National Fellowship and FIU's 2019 MLK peace award. Currently, her interest and organizing is grounded in Pan-Africanist and anti-colonial Islamist politics.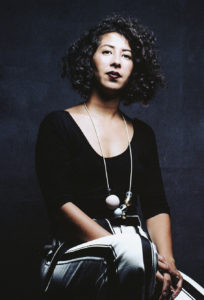 ASSIA BOUNDAOUI is an Algerian-American filmmaker and journalist. She has reported for PRI, BBC, AlJazeera, VICE and CNN among others. Her debut short film about hijabi hair salons for HBO Documentary Films premiered at the 2018 Sundance Film Festival. Her award-winning directorial debut, THE FEELING OF BEING WATCHED a documentary investigating a decade of FBI surveillance in Assia's Muslim-American community, had its world premiere at the 2018 Tribeca Film Festival.
Assia was named one of Filmmaker Magazine's 2018 "25 New Faces of Independent Film," is currently a New America National Fellow and a fellow with the Co-Creation Studio at the MIT Open Documentary Lab, where she is iterating the AI fueled sequel to her film: the Inverse Surveillance Project. She has an M.A. in journalism from New York University and is an Algiers born, Arabic speaking, Chicago-native, currently based in southern California. 
Saturday Plenary: Yes You Can Too: An Interactive Discussion on MOVE-ing Toward Change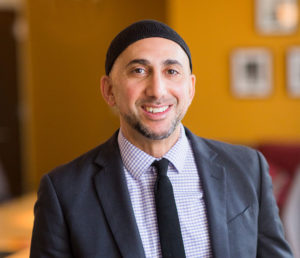 RAMI NASHASHIBI is a community leader building bridges across racial, religious, and socioeconomic divides to confront the challenges of poverty and disinvestment in urban communities. His experience as a Palestinian-American Muslim, his training as a sociologist, and his skills as a community organizer inform his role as executive director of the Inner-City Muslim Action Network (IMAN). IMAN is headquartered on Chicago's South Side, in the ethnically and religiously diverse working-class neighborhood of Marquette Park, which has struggled with high rates of foreclosure, unemployment, and gang violence over the past several decades. Supporting IMAN's initiatives and services for vulnerable South Side residents is a unique coalition of typically disparate constituencies—most notably, African American Muslims and Muslim immigrant communities in both low-income urban areas and wealthier suburbs. Read More
He is a MacArthur "Genius Grant" Fellow and a 2018 Opus Prize laureate. He received a Ph.D. in sociology from the University of Chicago and has taught courses at multiple universities since, including a teaching appointment at the Chicago Theological Seminary. Rami is listed as among the "500 Most Influential Muslims in the World" by The Royal Islamic Strategic Studies Center in concert with Georgetown's Prince Alwaleed Bin Talal Center for Muslim-Christian Understanding. He was appointed by President Barack Obama to the President's Advisory Council on Faith-Based and Neighborhood Partnerships. 
Rami serves on the board of the Marguerite Casey Foundation, and is an advisor to a number of strategic initiatives across the country. His work with IMAN continues to feature in many national and international media outlets.